profile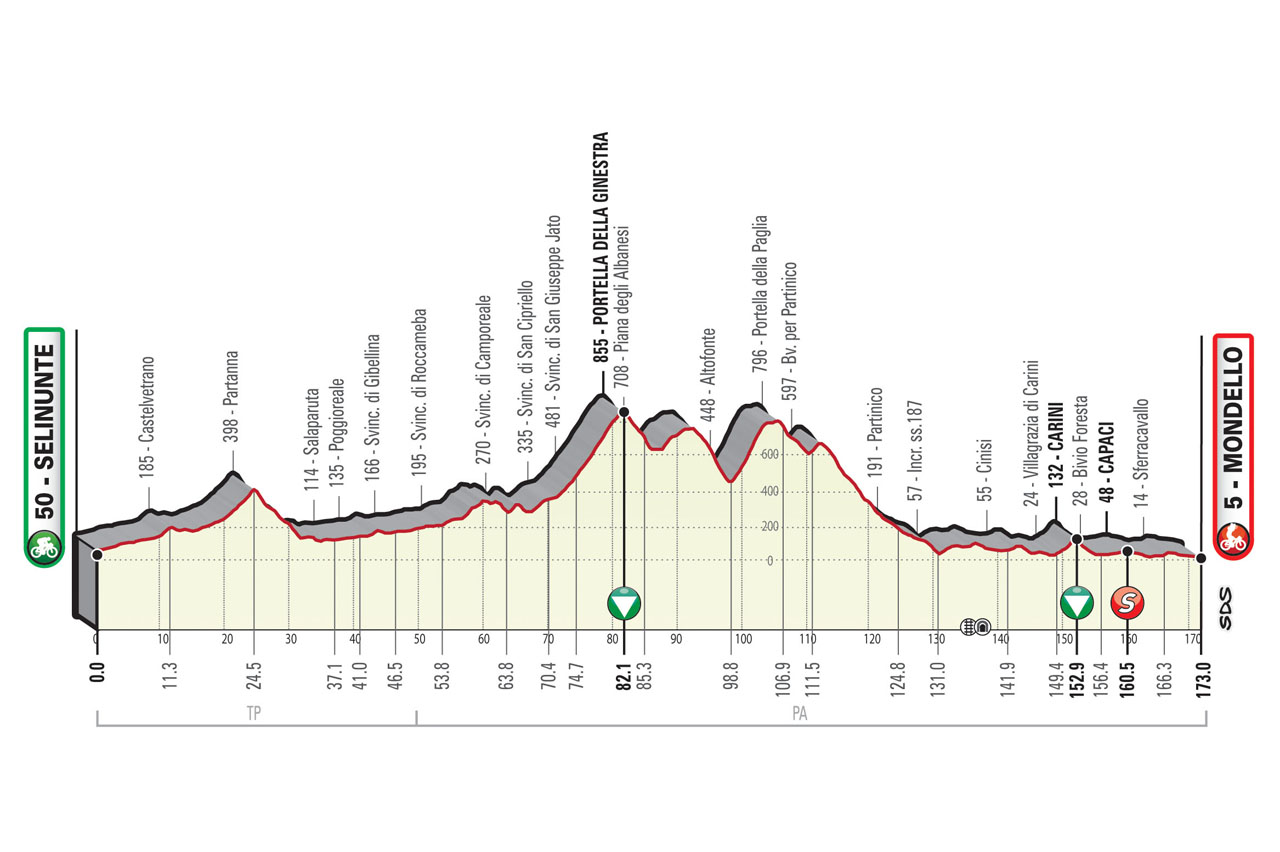 map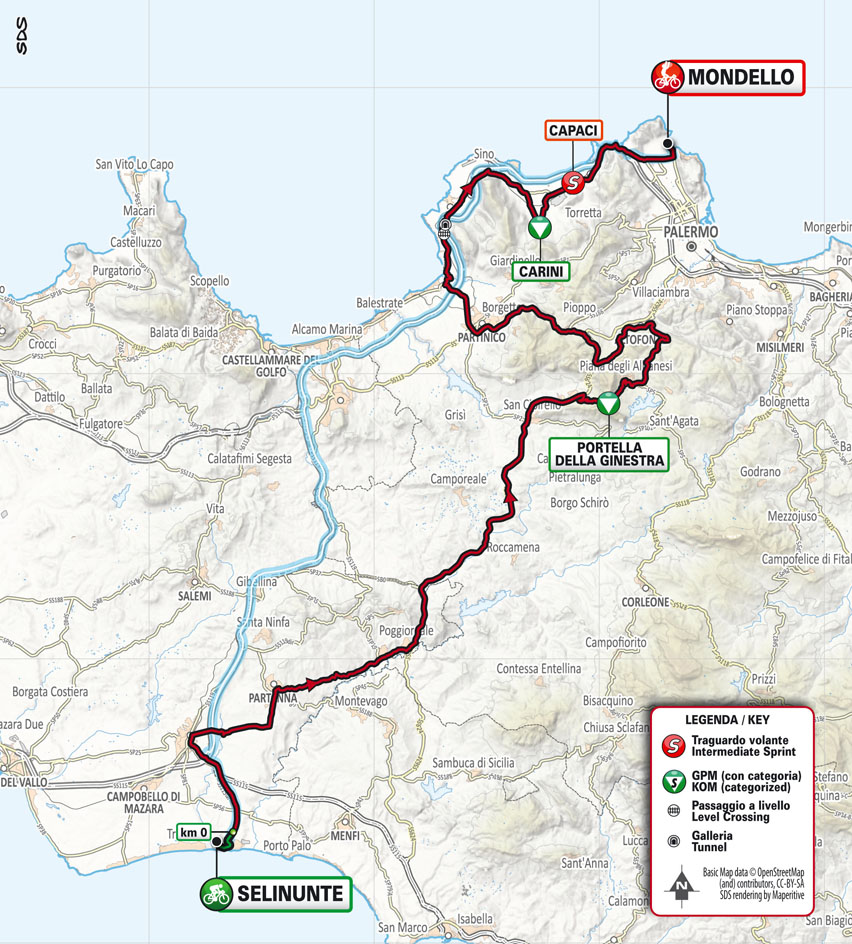 technical info
The route
After taking in a few mild undulations in the first part, the route climbs up Portella della Ginestra. A succession of somewhat arduous ascents and descents then leads all the way to the coast, past Partinico. Over the last 30 km, the route takes in a short, yet steep, categorised climb in Carini. The approach to Palermo is on technically demanding roads, with steep downhill sectors and a succession of roundabouts.

Final kilometres
The stage finale is raced on tarmac, with just a few mild bends and no major obstacles to report. The home stretch is on 8 m wide, flat and asphalt road.
start / finish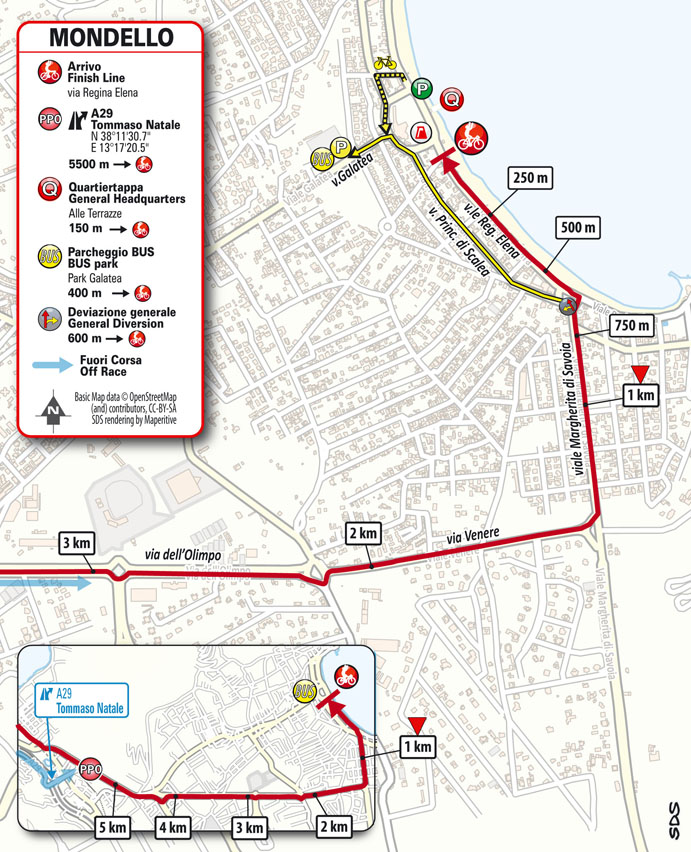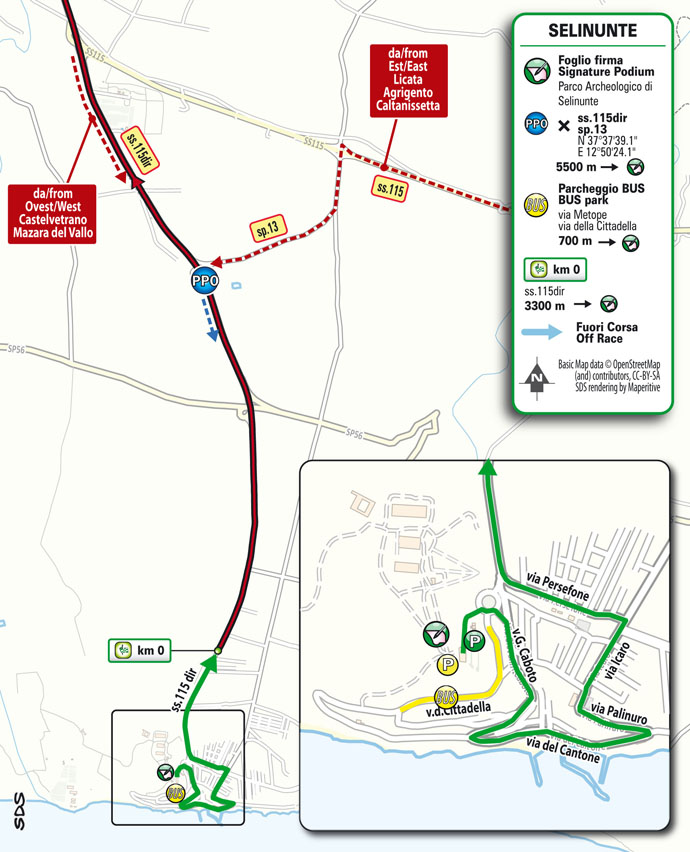 final kilometres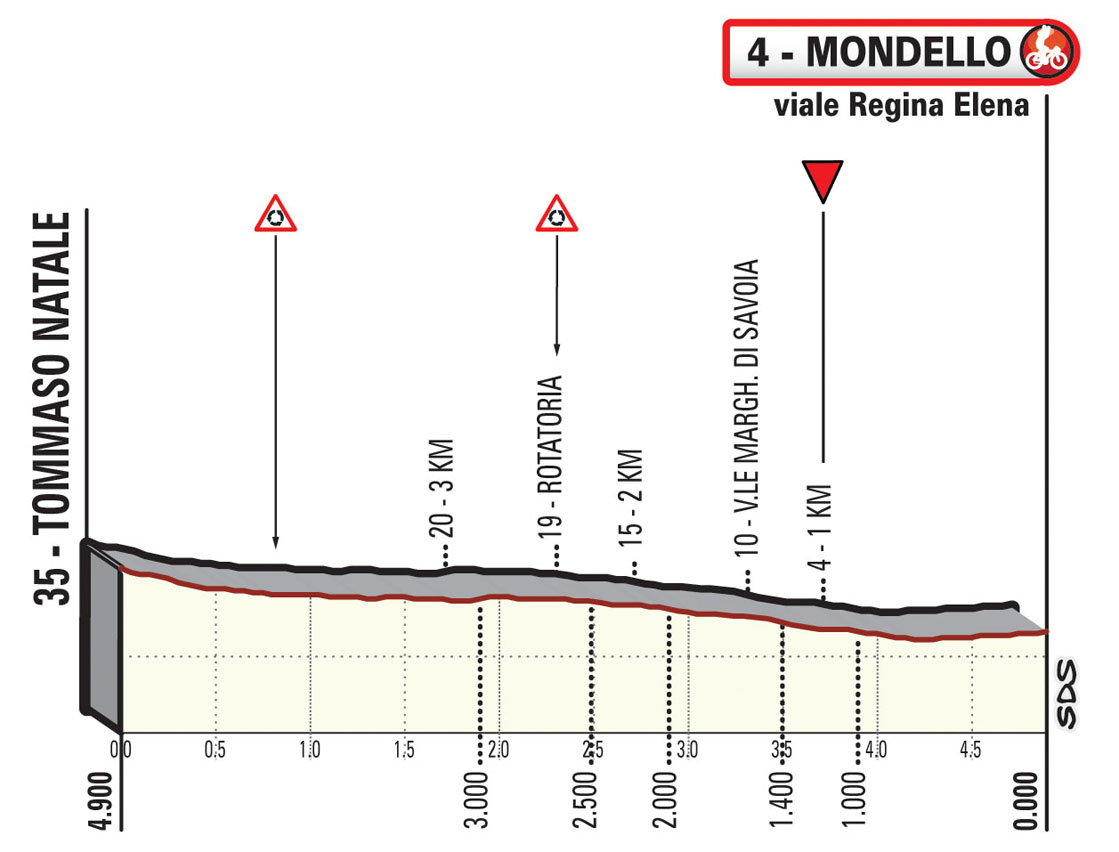 itinerary timetable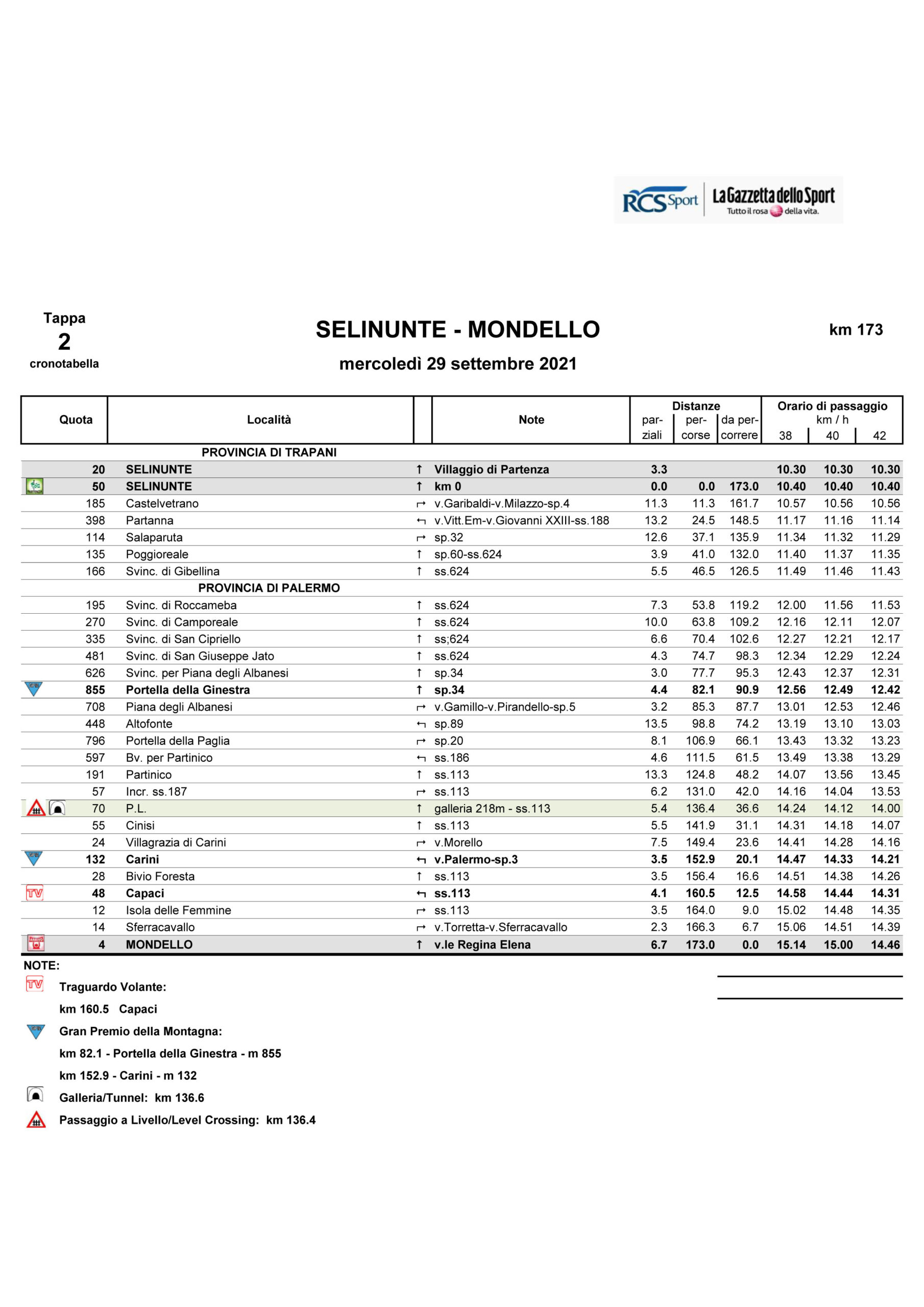 tourist info
Selinunte (Castelvetrano)
Touristic information
Castelvetrano lies in the Valle del Belice, between the hilly hinterland and the southern coast of Sicily. The town has played a key role in all the most significant events of the history of the region, and is currently the major centre of the entire Valle del Belice.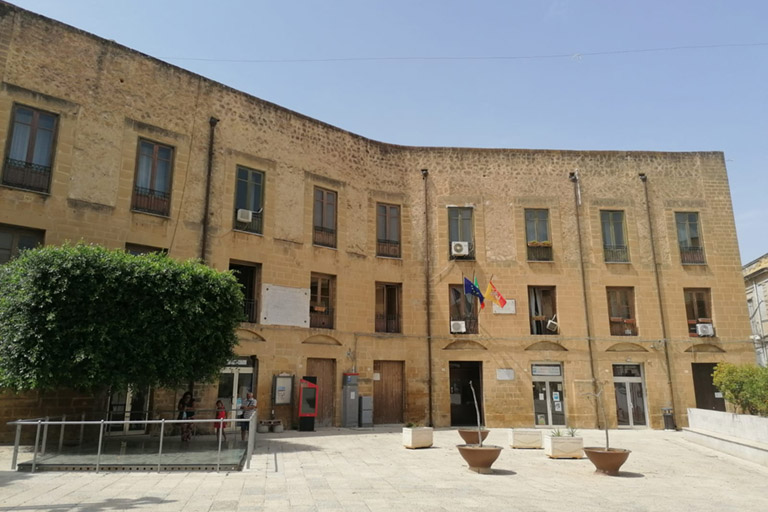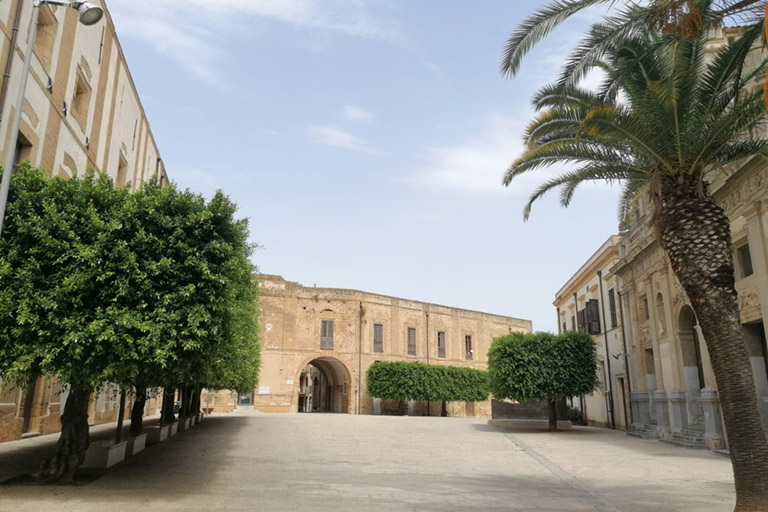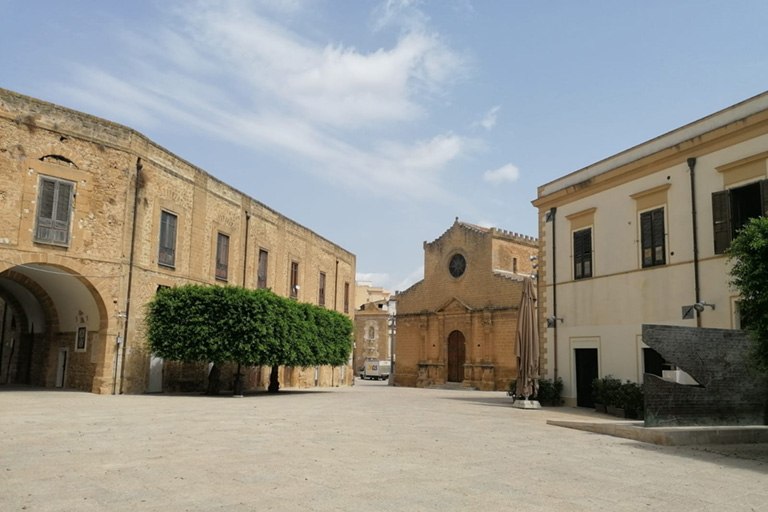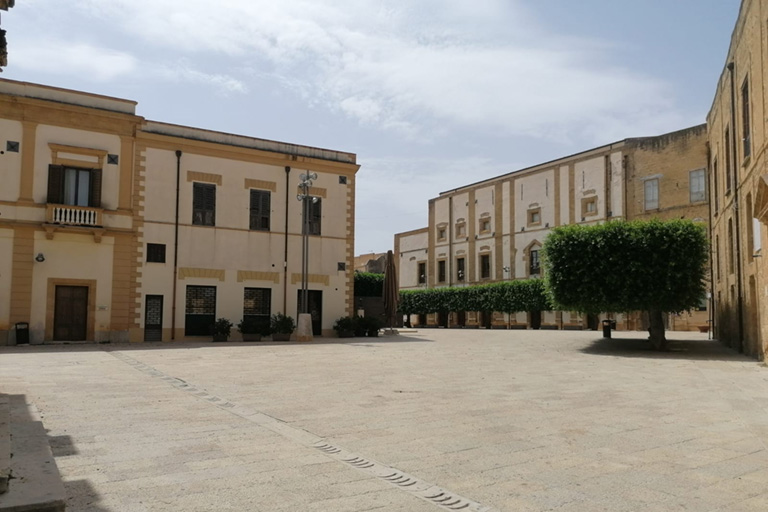 Mondello (Palermo)
Touristic information
Palermo lies in an area of flat land along the northern coast of Sicily, between the Tyrrhenian Sea and the Monti di Palermo, called Conca d'Oro. After being the capital of the Kingdom of Sicily for nearly 700 years, the city is now the regional capital, and the fifth municipality in Italy by population.
The city was settled by numerous peoples throughout its long history, and hence became a melting pot of trends and styles, as well as a major cradle of art.
Palermo has a warm Mediterranean climate, which makes it an ideal destination for seaside tourism. The classy seaside district of Mondello is especially renowned for its beautiful beach and its elegant Art Nouveau villas.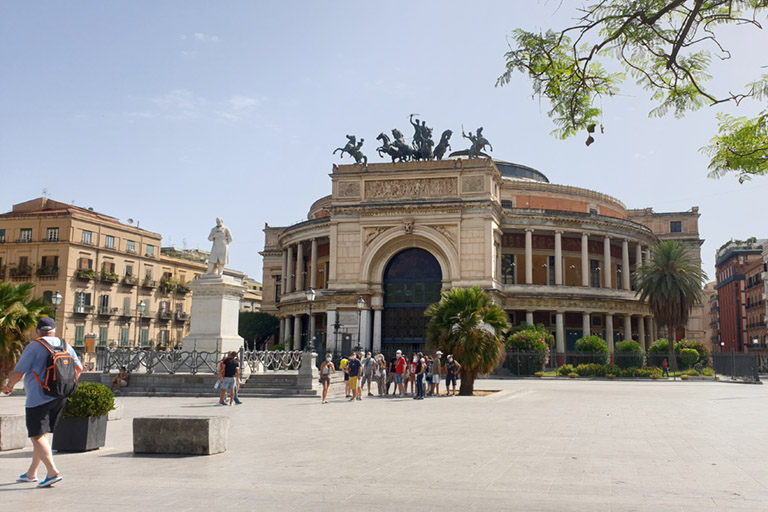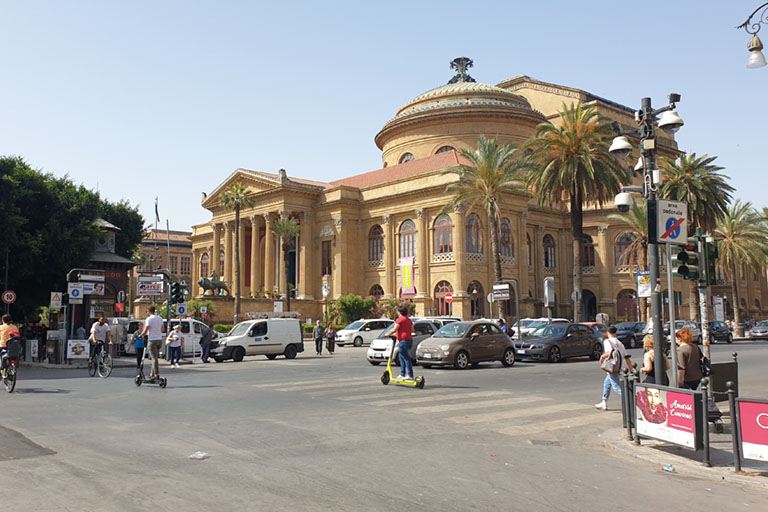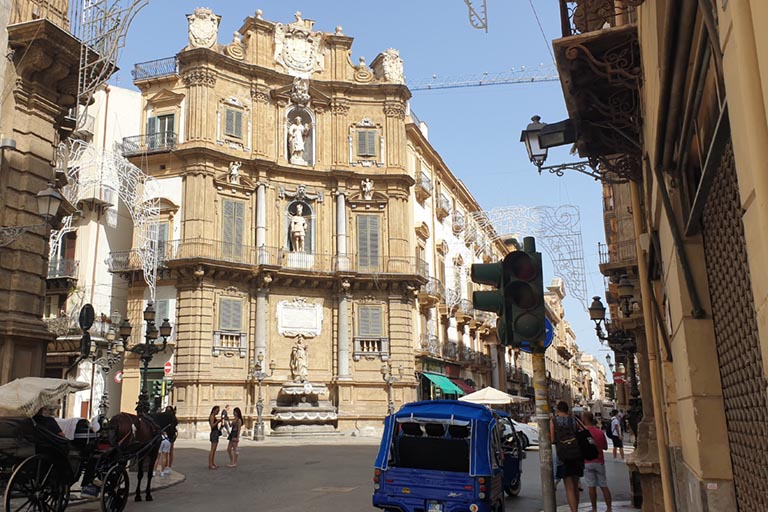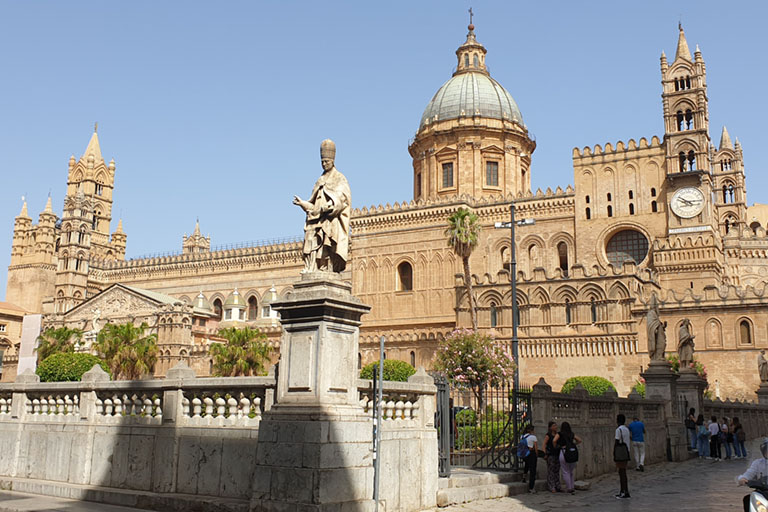 Gastronomy
Besides art and history, culinary art is also a claim to fame for Palermo. Traditional local specialties include sweets and desserts, often made with ricotta sweet cream such as cannoli or cassate, and street food, such as sandwiches with spleen, or chickpea fritters, and the iconic rice balls, "arancine".