profile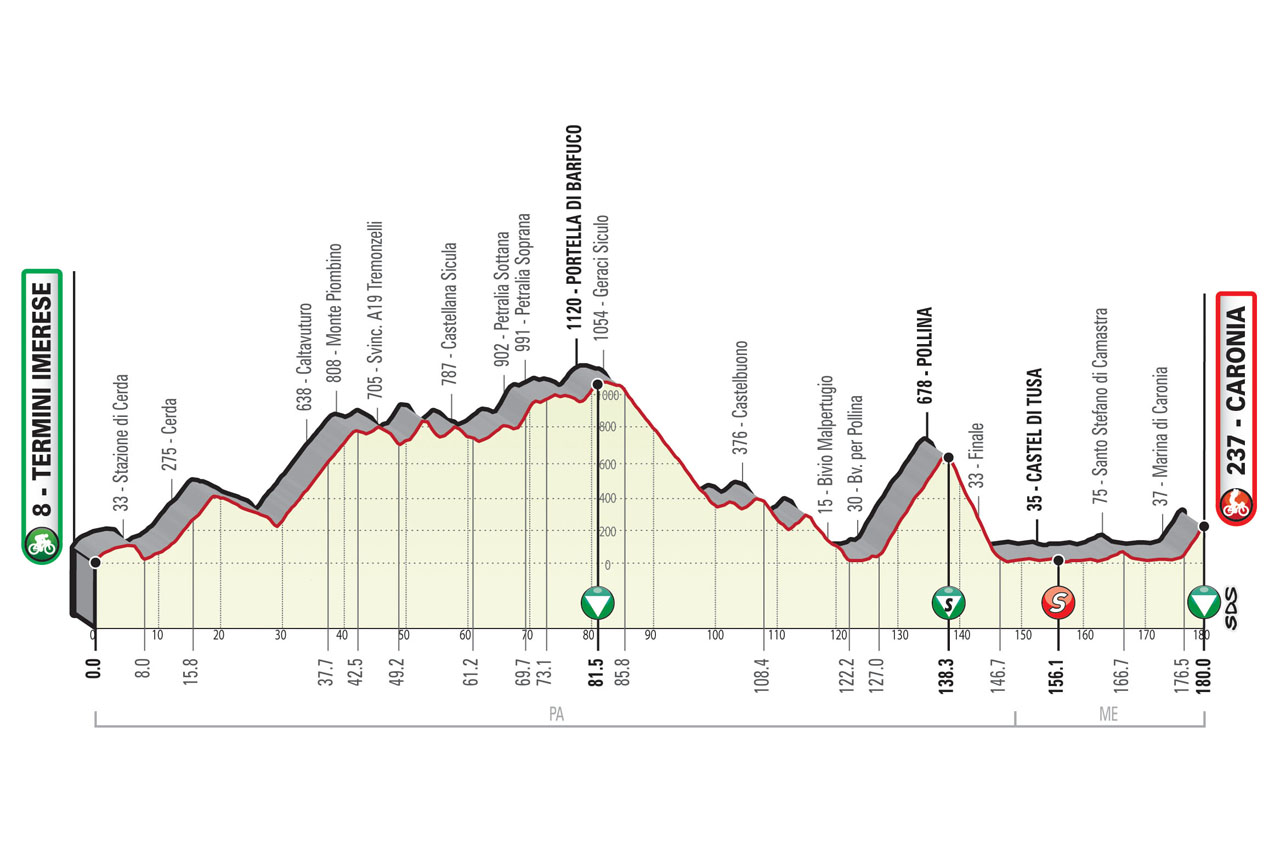 map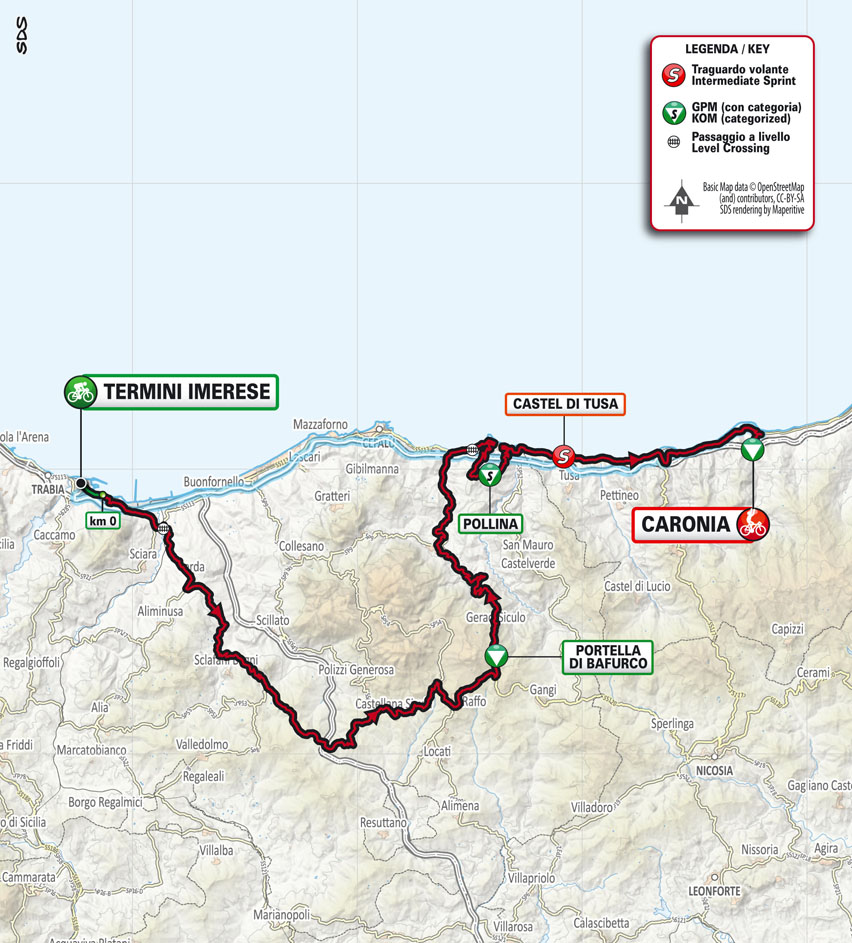 technical info
The route
The route winds its way through inland Sicily, with an uphill finish. The stage has a wavy profile, and features an endless series of bends. Roads are variably wide, and the surface is worn out at points. Road pavers may be present in urban areas. Past Cerda, the route takes in a never‑ending ascent up to Portella di Barfuco, passing through the two villages of Petralia, up to just outside Geraci Siculo. After a lengthy descent, the route takes in the Pollina KOM (11 km at around 6%) and then follows the coastline for a short stretch, before negotiating the final climb.

Final kilometres
The last 3 km climb in hairpins at around 6%, with sharper peaks, heading towards the village. The home straight is 300 m long, on 6 m wide, flat and asphalt road.
start / finish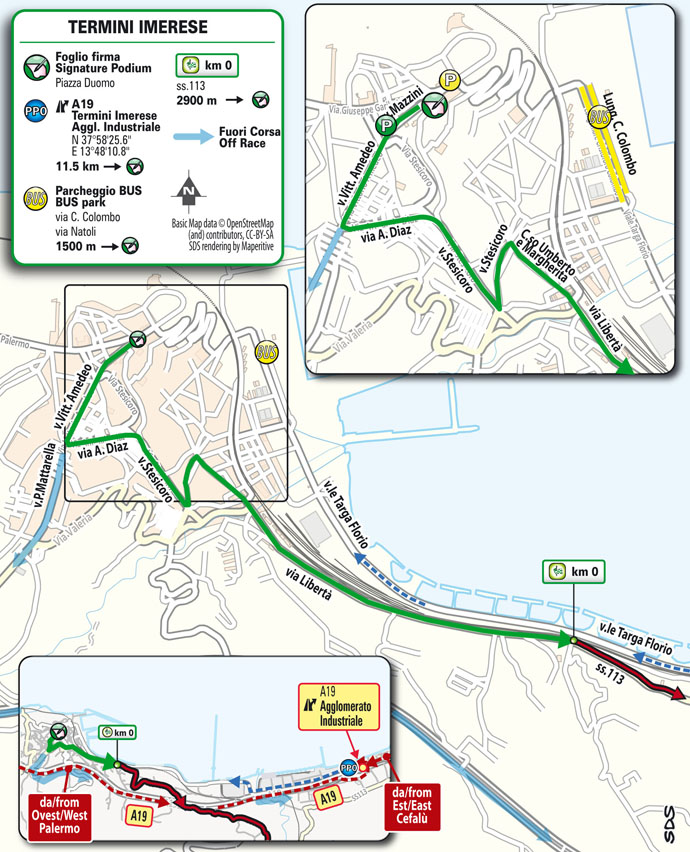 climb detail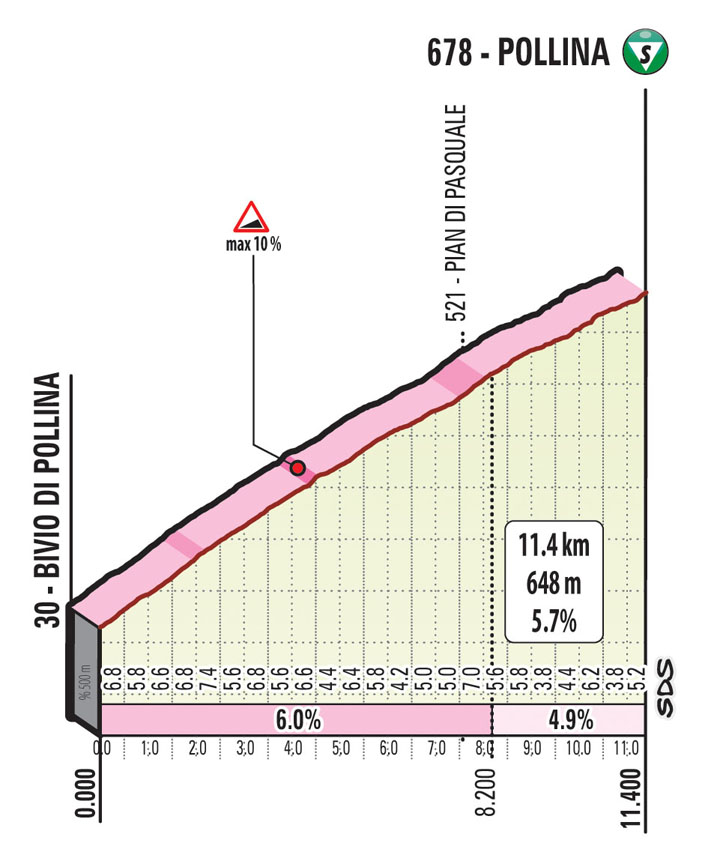 final kilometres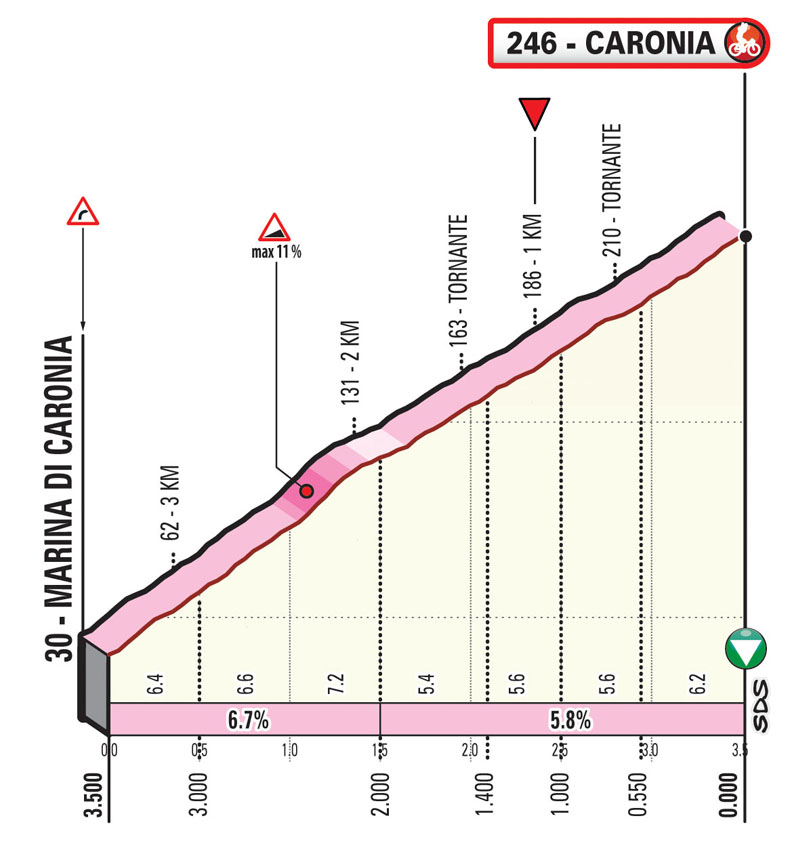 itinerary timetable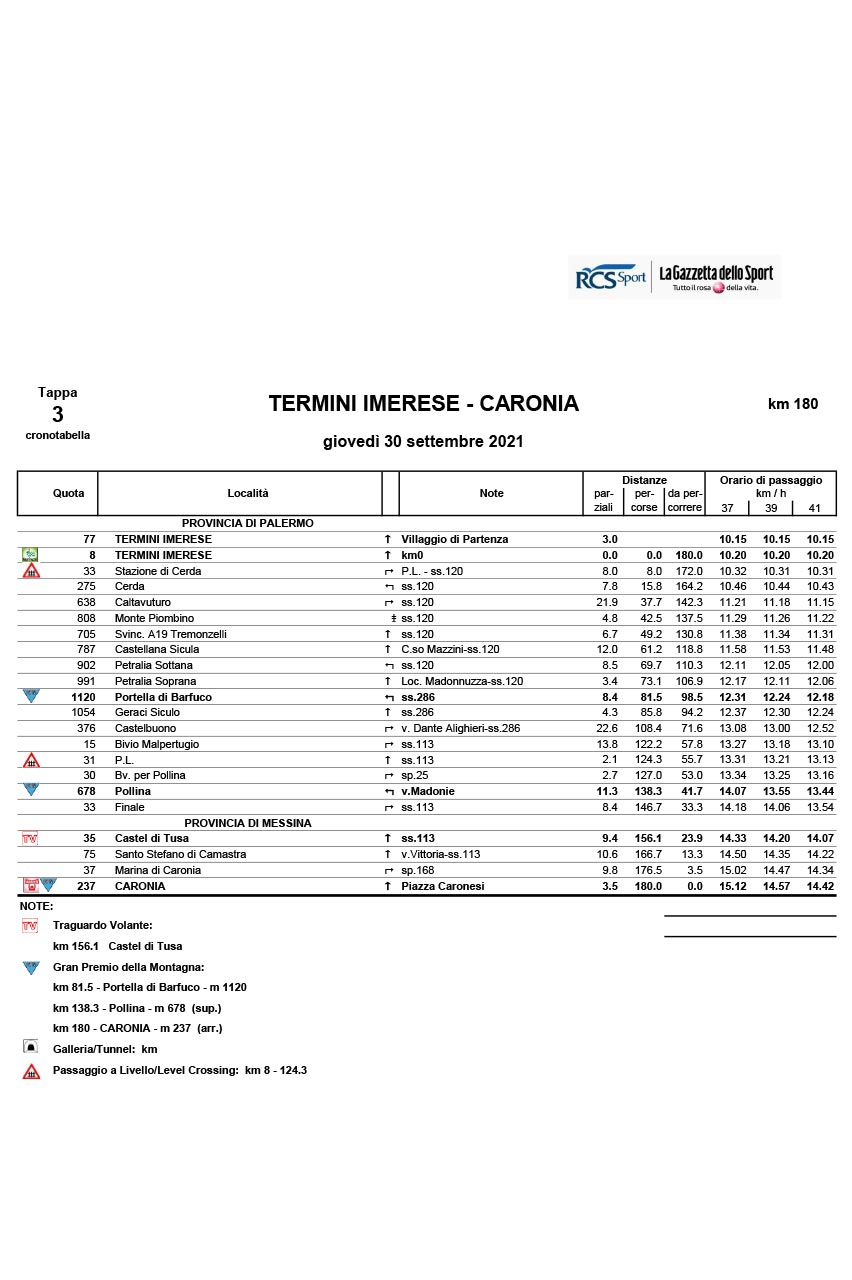 tourist info
Selinunte (Castelvetrano)
Touristic information
Castelvetrano lies in the Valle del Belice, between the hilly hinterland and the southern coast of Sicily. The town has played a key role in all the most significant events of the history of the region, and is currently the major centre of the entire Valle del Belice.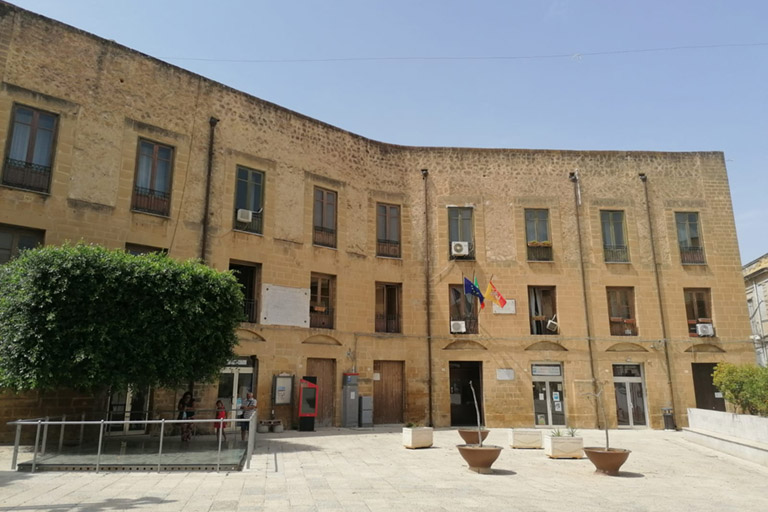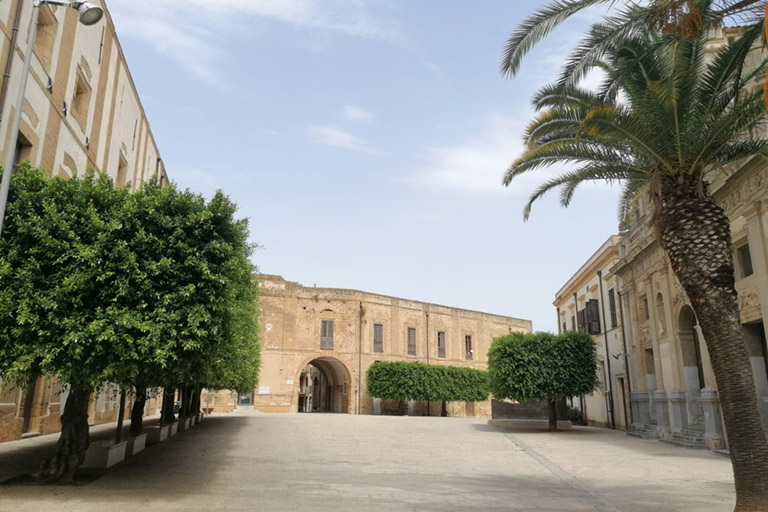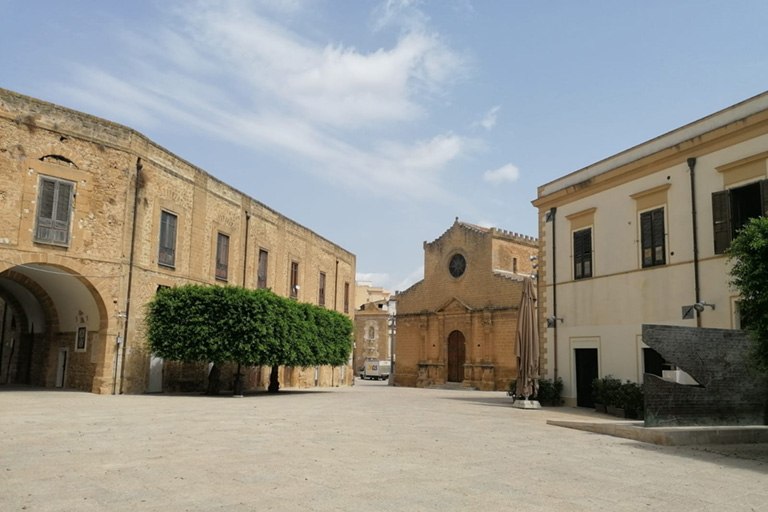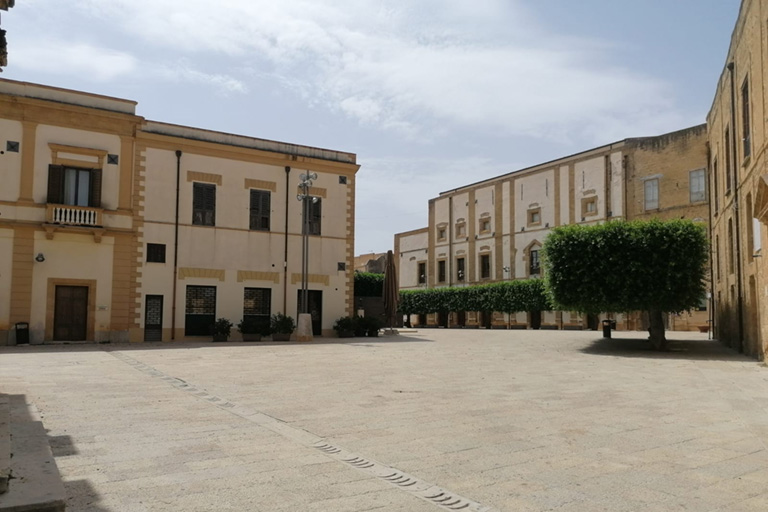 Mondello (Palermo)
Touristic information
Palermo lies in an area of flat land along the northern coast of Sicily, between the Tyrrhenian Sea and the Monti di Palermo, called Conca d'Oro. After being the capital of the Kingdom of Sicily for nearly 700 years, the city is now the regional capital, and the fifth municipality in Italy by population.
The city was settled by numerous peoples throughout its long history, and hence became a melting pot of trends and styles, as well as a major cradle of art.
Palermo has a warm Mediterranean climate, which makes it an ideal destination for seaside tourism. The classy seaside district of Mondello is especially renowned for its beautiful beach and its elegant Art Nouveau villas.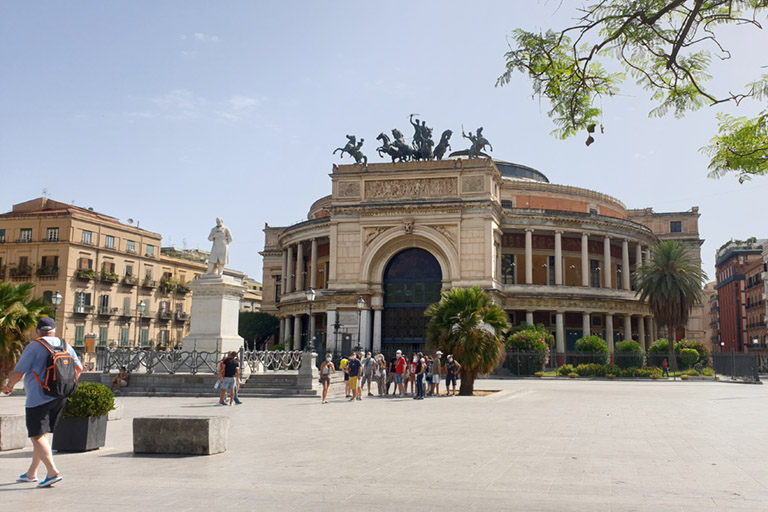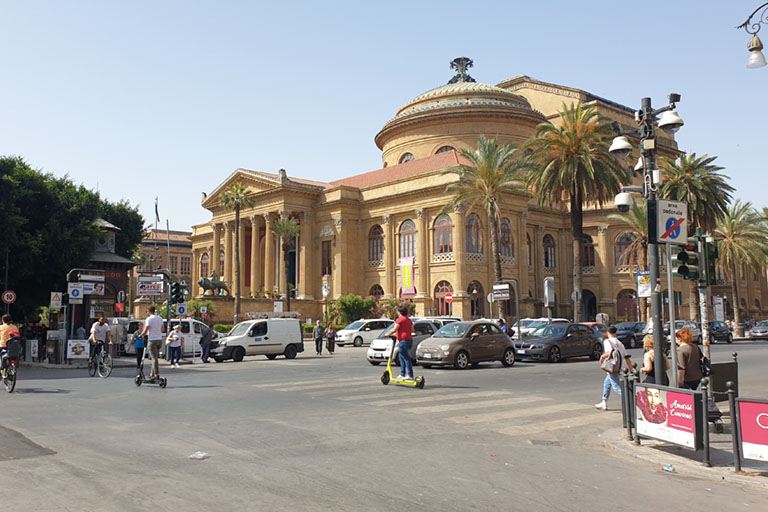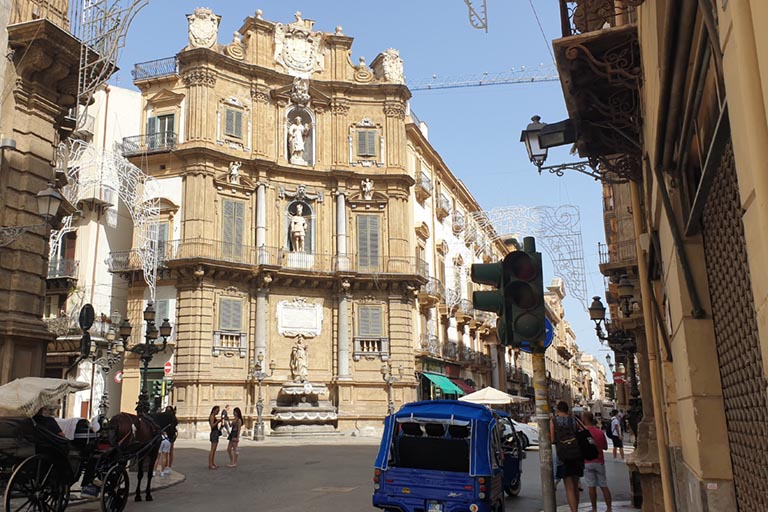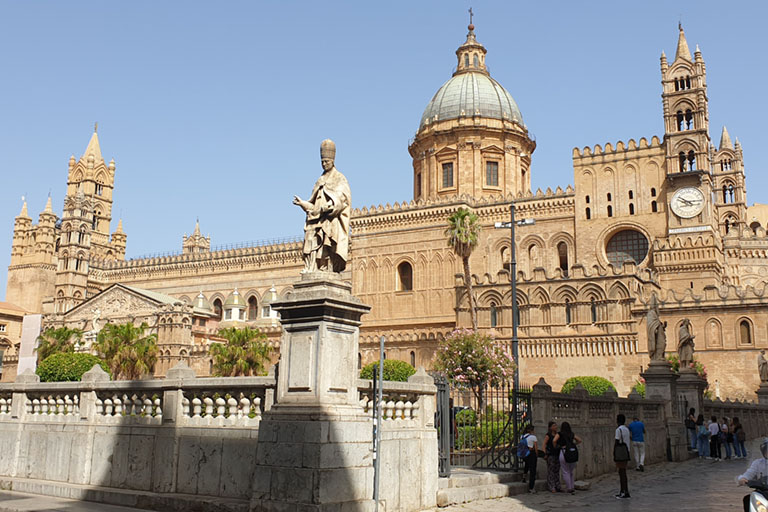 Gastronomy
Besides art and history, culinary art is also a claim to fame for Palermo. Traditional local specialties include sweets and desserts, often made with ricotta sweet cream such as cannoli or cassate, and street food, such as sandwiches with spleen, or chickpea fritters, and the iconic rice balls, "arancine".