profile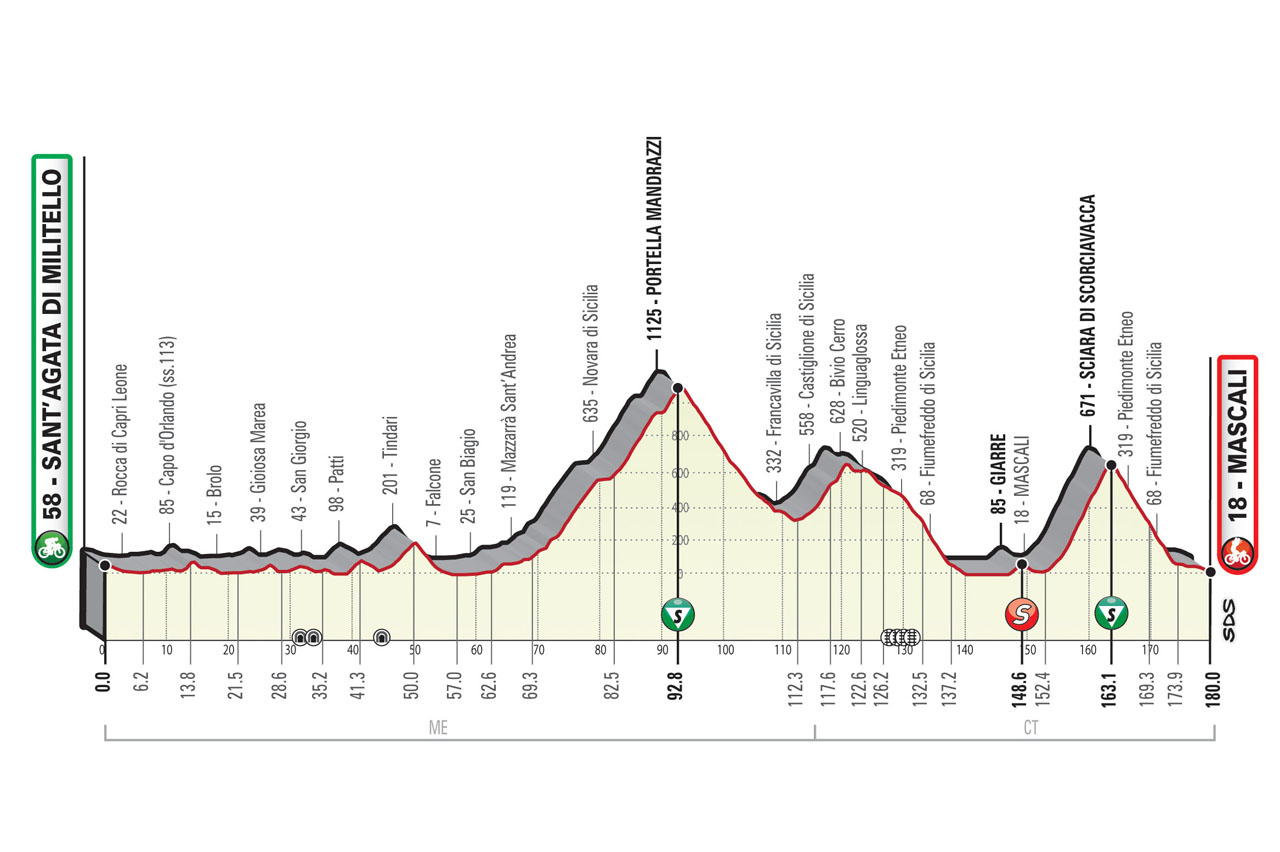 map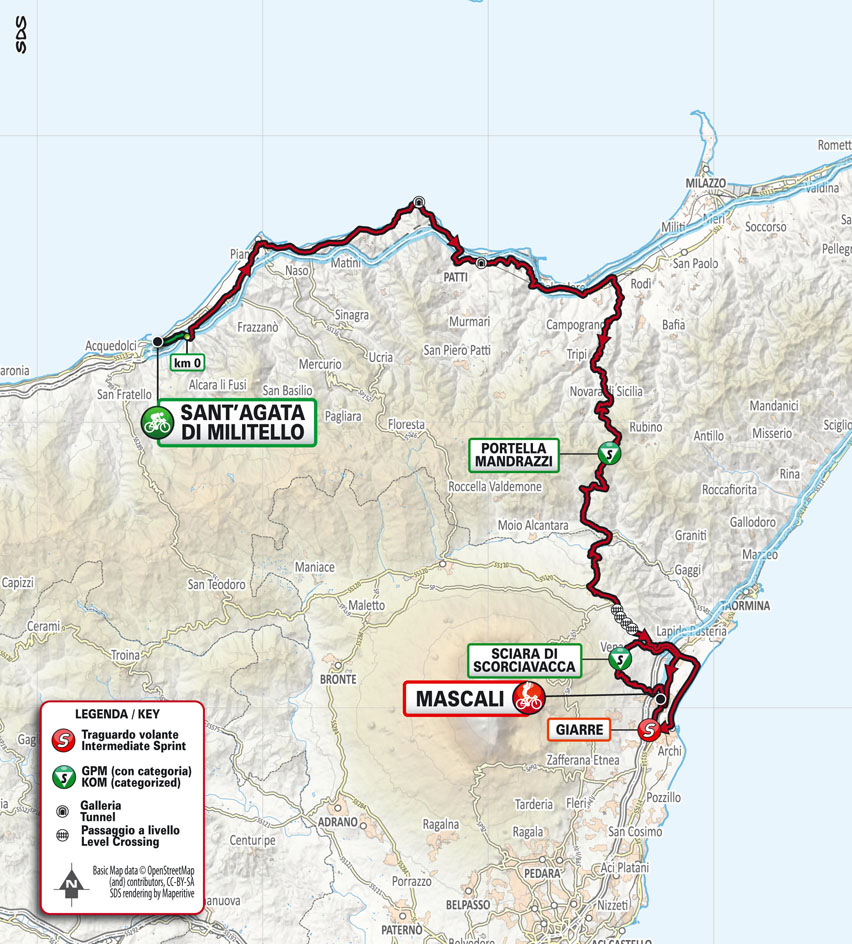 technical info
The route
This will be a full mountain stage, finishing by the sea. The route starts along the coast and then takes in the Portella Mandrazzi climb, all the way to the foot of the Etna. After a short flat stage leading to Linguaglossa and Piedimonte Etneo, the route descends towards the sea in Riposto. After a first pass on the finish line, the route takes in the Sciara di Scorciavacca ascent (one of the many slopes of the Etna), which leads back onto the previous descent in Piedimonte Etneo. A fast‑running descent leads through Fiumefreddo di Sicilia, all the way to the finish in Mascali.

Final kilometres
The final kilometres, inside the urban area of Mascali, are nearly flat. Two separated bends, forming a large U‑turn, eventually lead onto the home straight, on a slight incline.
start / finish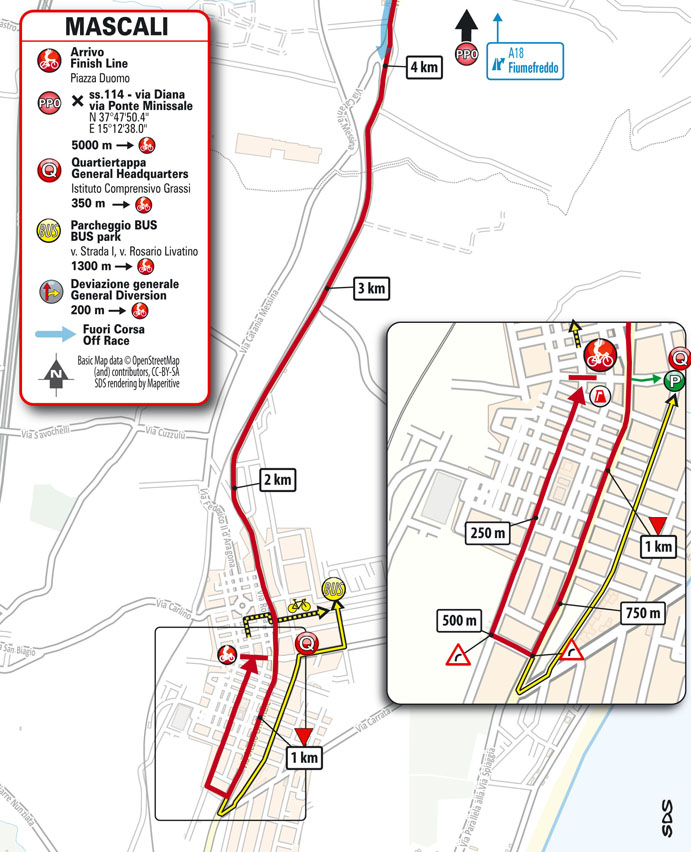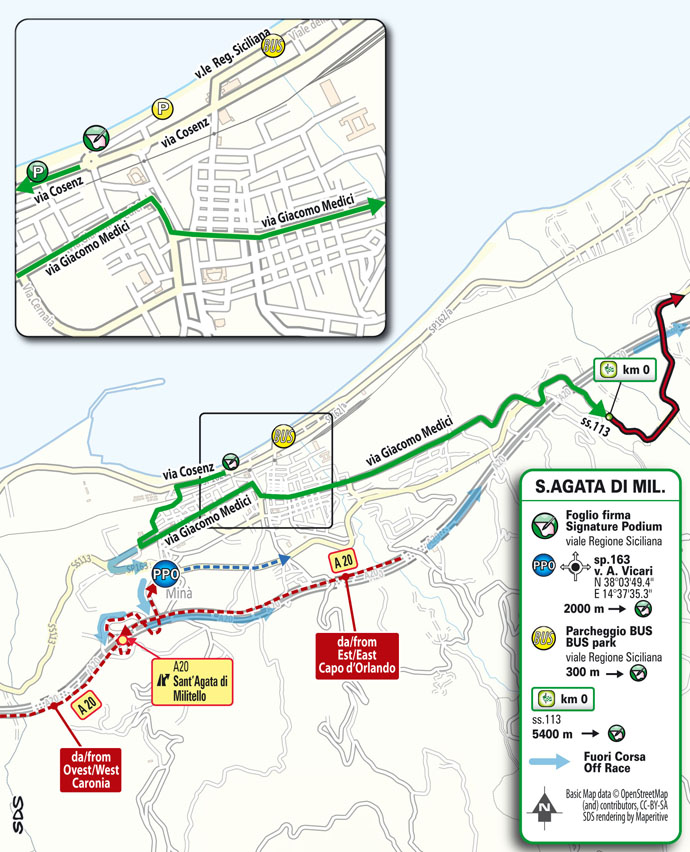 climb detail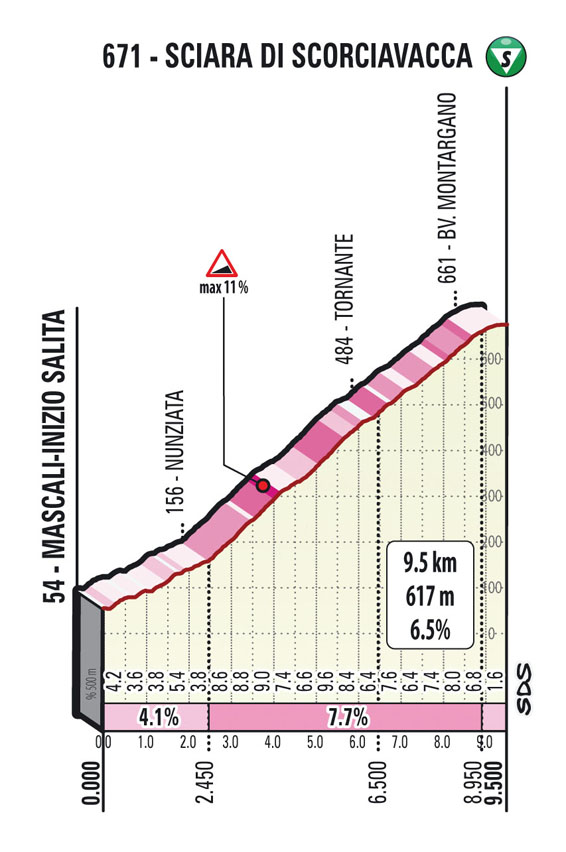 final kilometres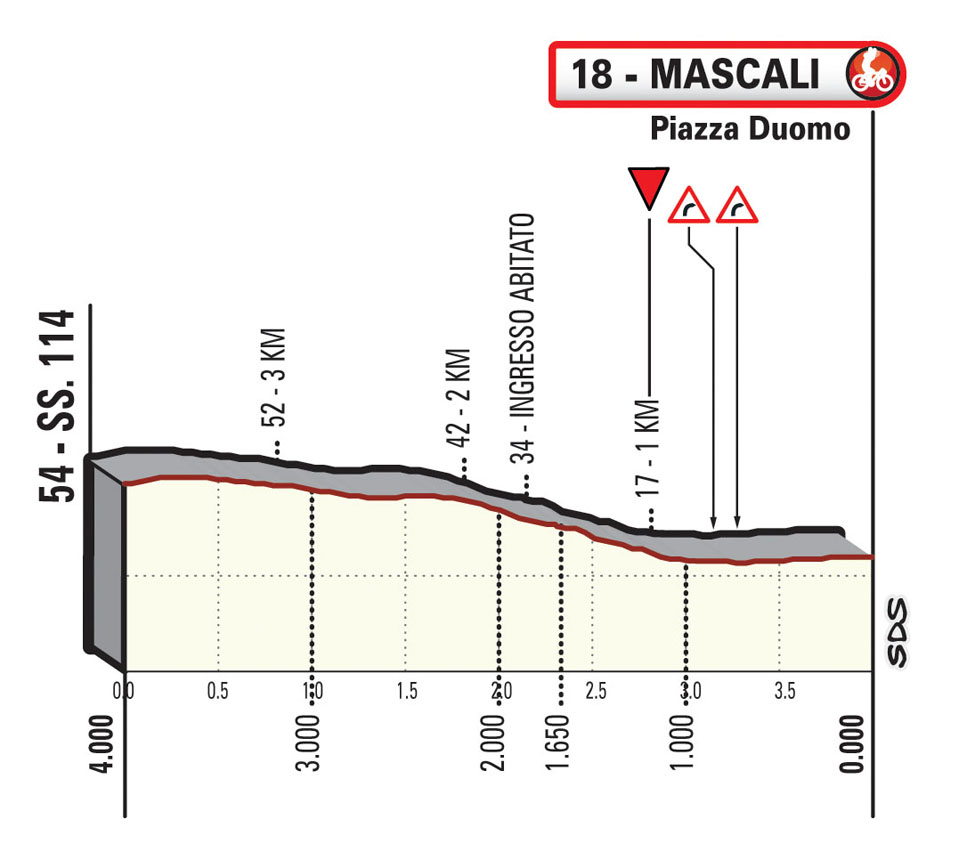 itinerary timetable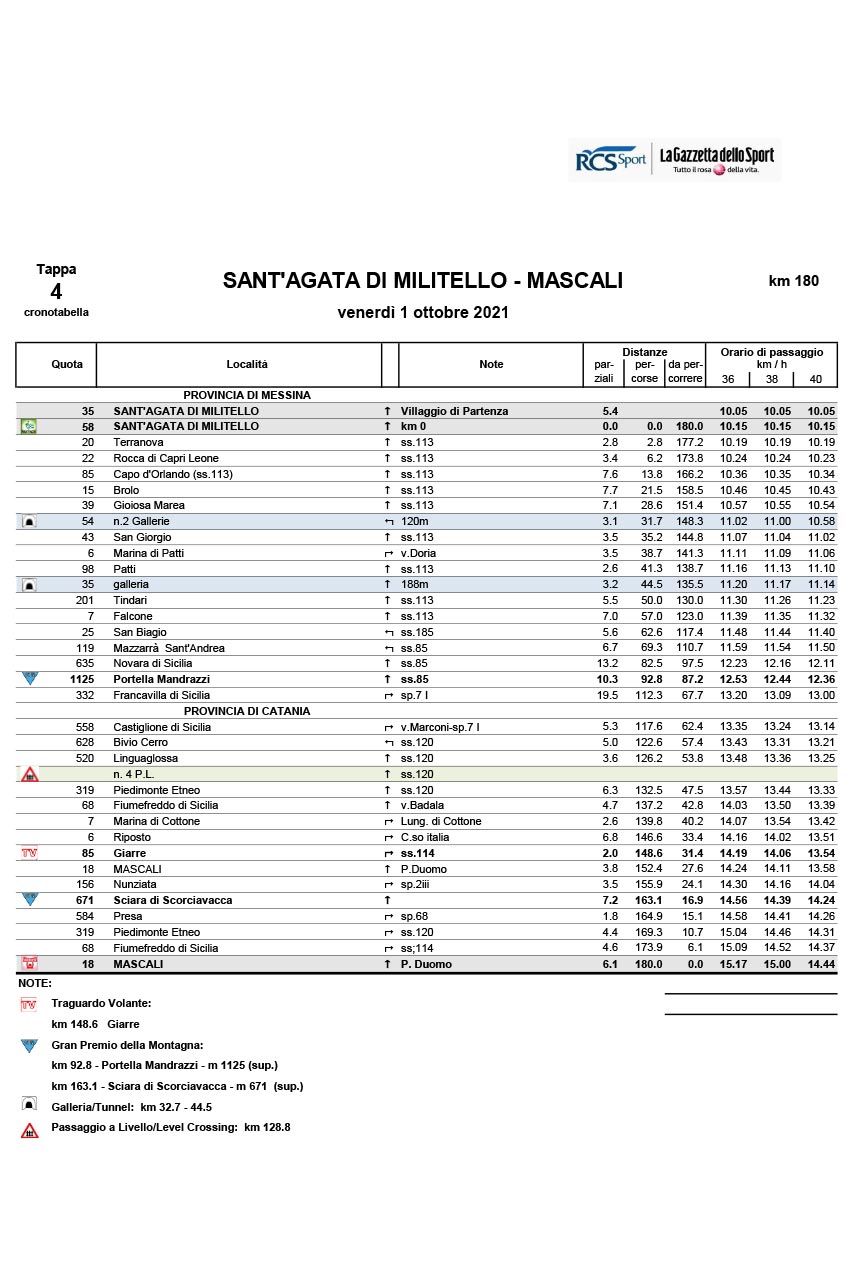 tourist info
Sant'Agata di Militello
Touristic information
Sant'Agata di Militello is a lovely town within the Nebrodi Park. Major landmarks include the imposing Castello Gallego with two round mediaeval towers, and the adjacent chapel, which contains paintings and wooden statues dating back to the 18th and 19th centuries.
The town hosts a number of traditional events, including the celebrations for the patron saint, San Giuseppe, the iconic boat procession of Maria Santissima del Mare, and one of the major trade shows in Sicily, called Fiera Storica, which is held twice a year (in April and in November), with over 500 exhibition booths.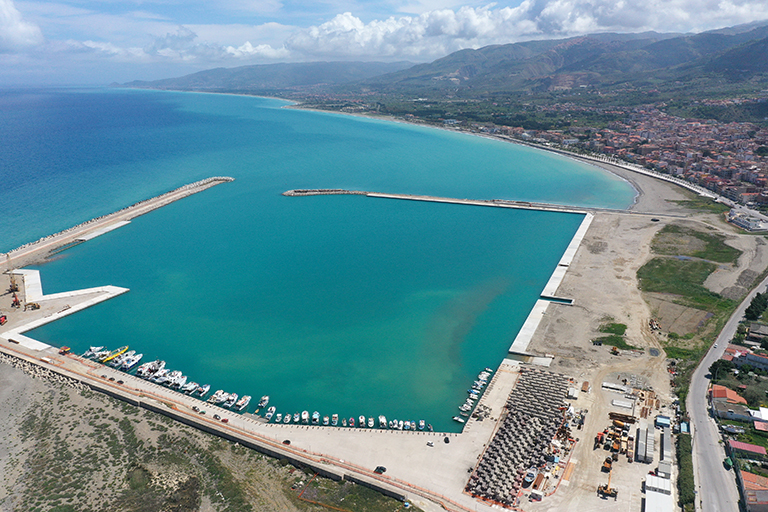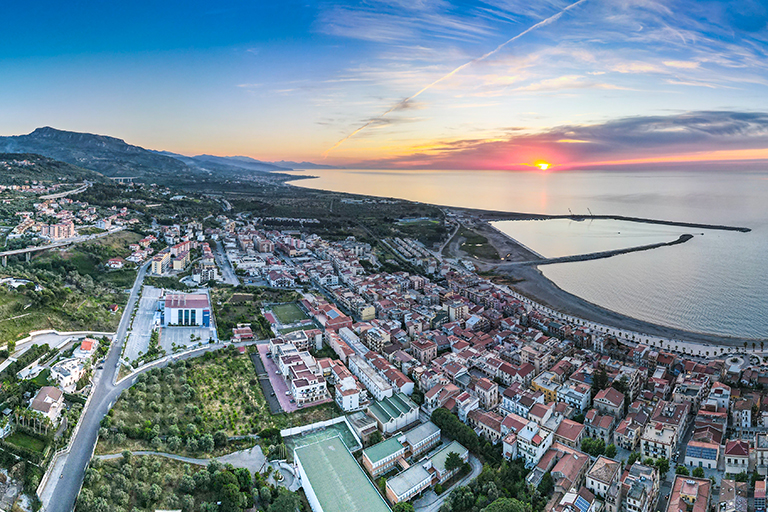 Mascali
Touristic information
The municipal territory of Mascali ranges from the mountains to the sea, with a rich variety of climates and landscapes. The old town was destroyed by a volcanic eruption in 1928, and the urban centre was then rebuilt in the 1930s.
Gastronomy
Traditional specialties include a local grape variety known as Nerello Mascalese, and a local varietal of green bean called 'fagiolino mascalese', which makes for excellent stews either with or without tomato sauce.