profile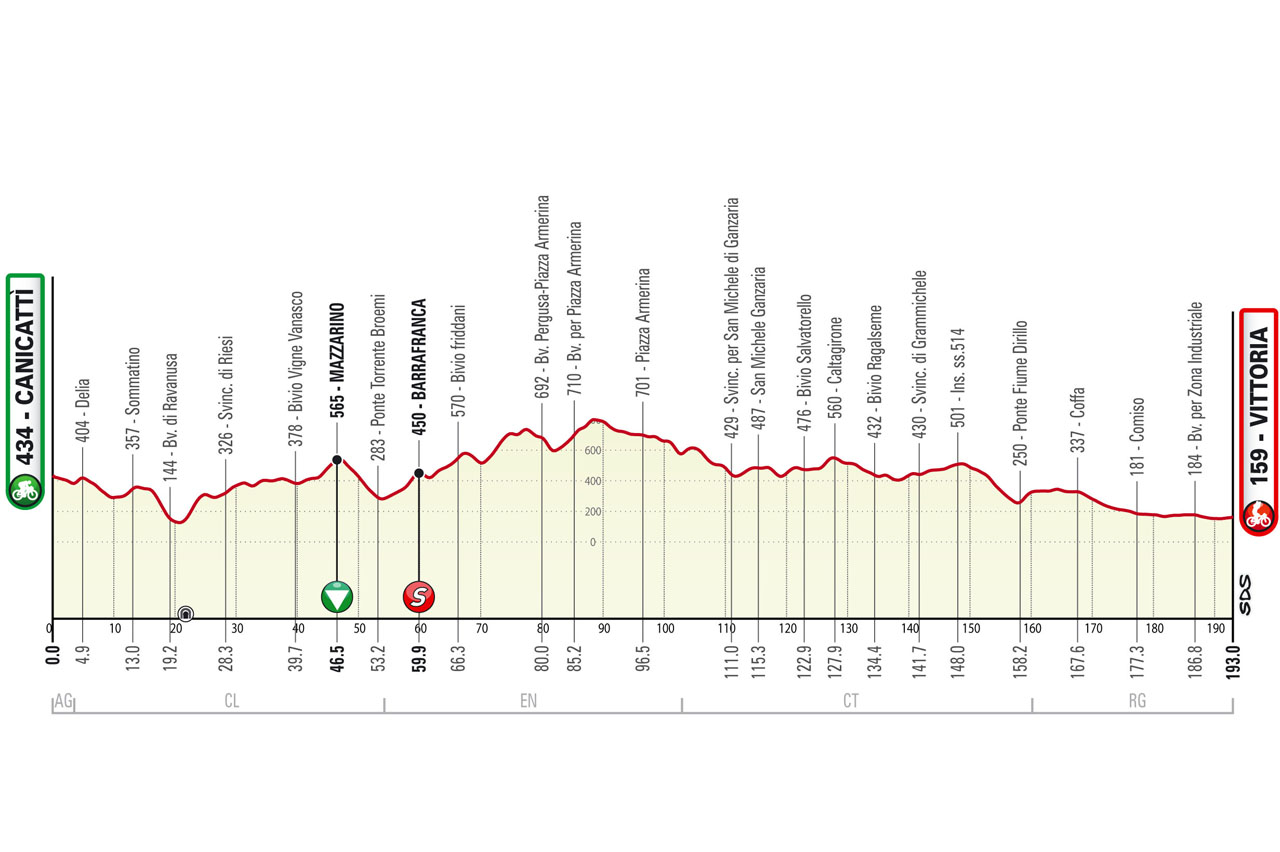 map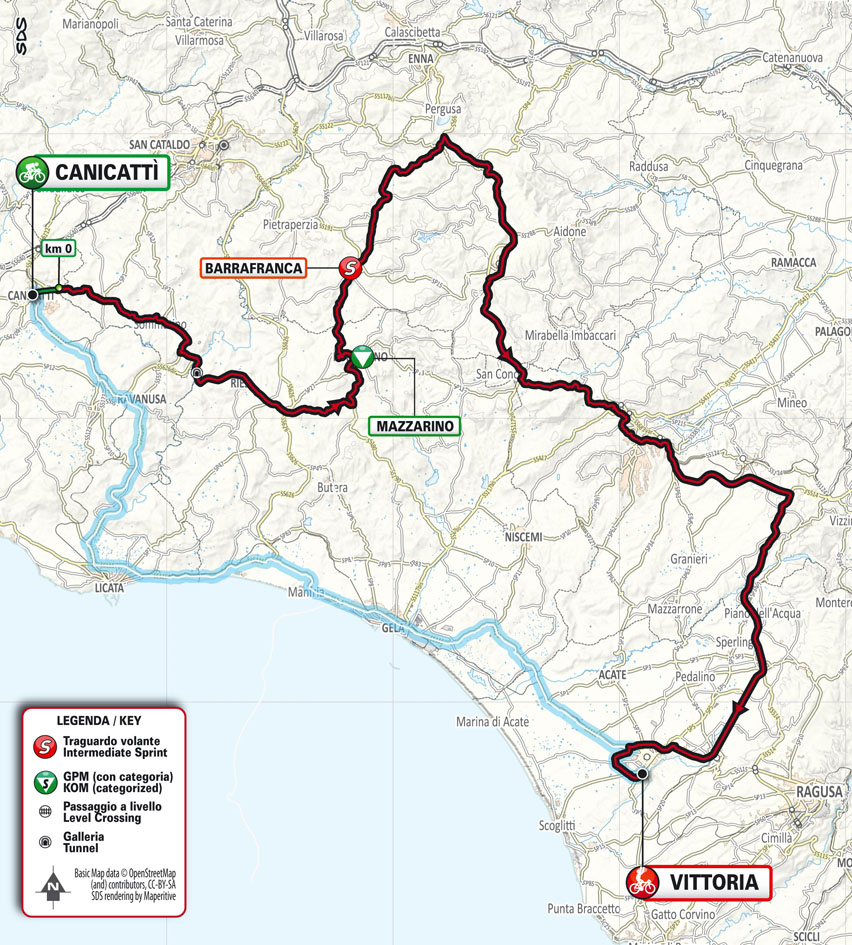 technical info
The stage is wavy and winding, with a long sequence of bends and undulations that ends approximately 20 km before the finish line. There are a few urban areas along the route, all dotted with roundabouts and traffic islands. The roads are usually wide and well surfaced. The route levels out in the final part, past Comiso.

Final kilometres
The last 10 km are on straight roads, with a few roundabouts and mild bends in-between. The road surface is moderately good. The home straight (700 m long and 8 m wide) is on tarmac.
start / finish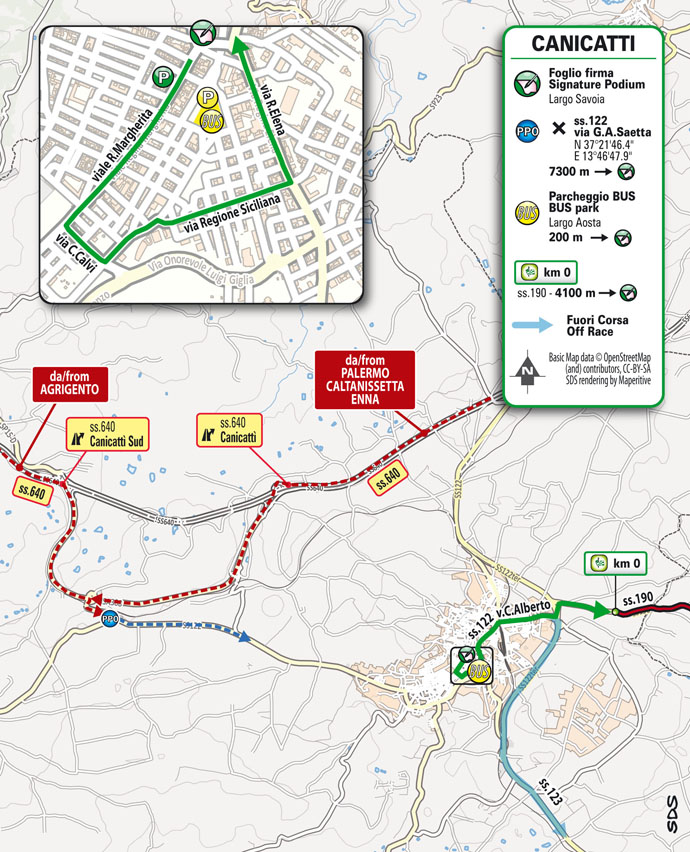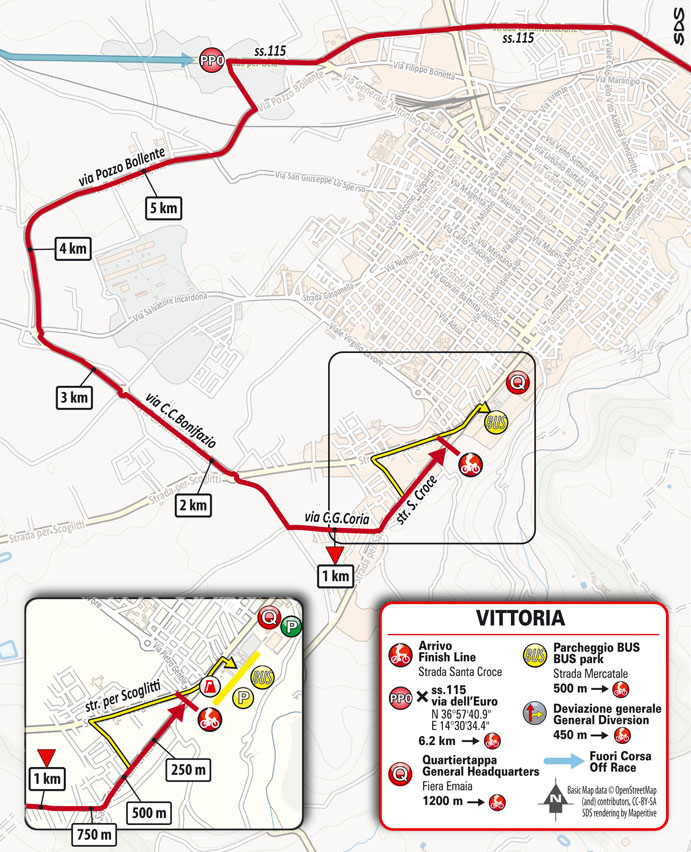 final kilometres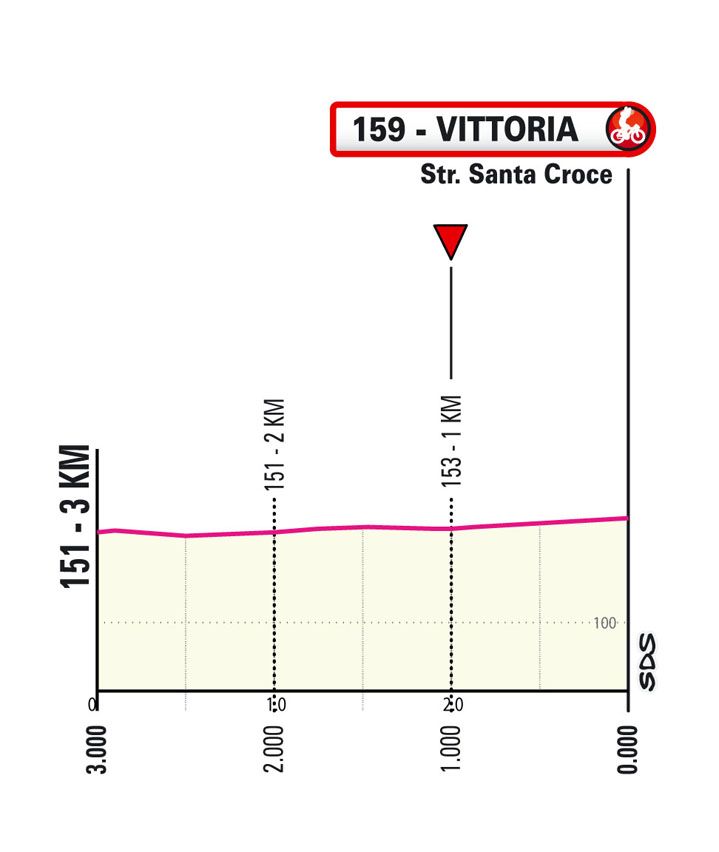 itinerary timetable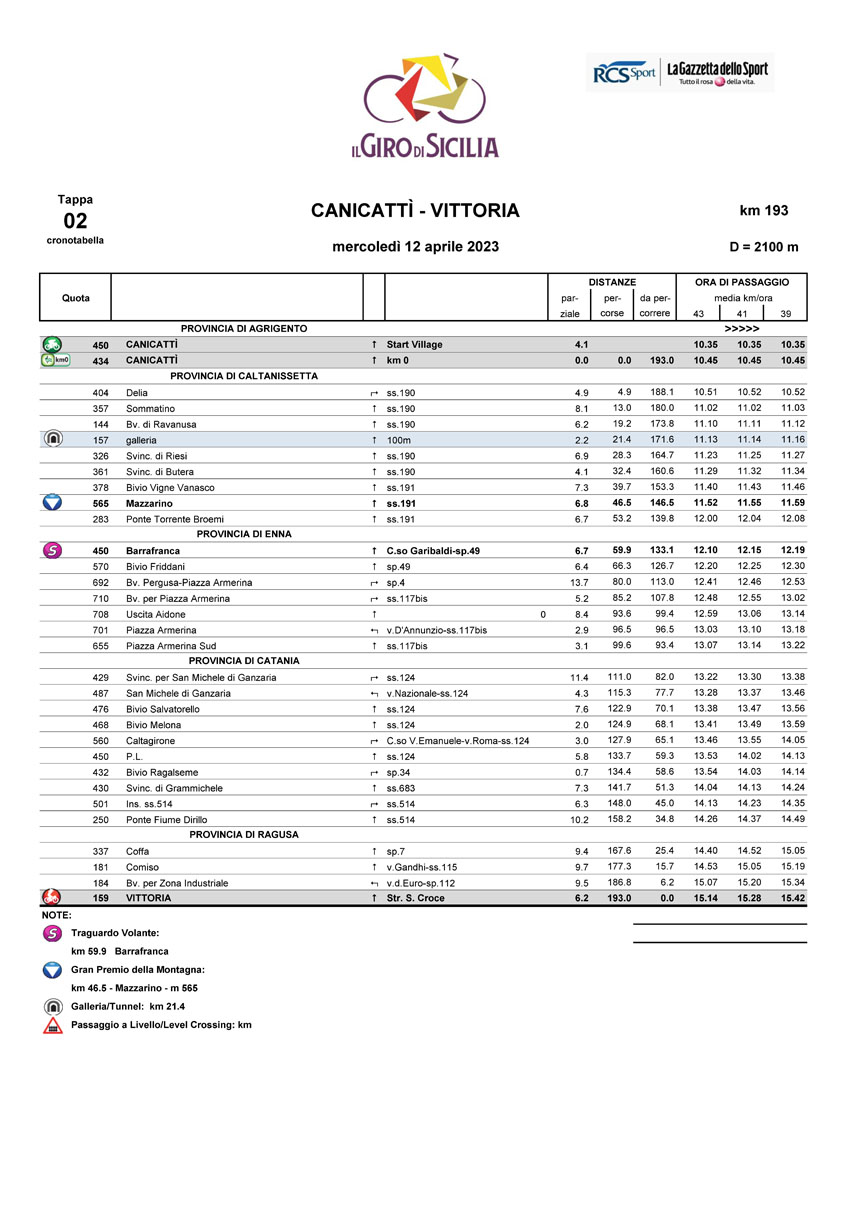 tourist info
Canicattì
Overview
Canicattì is a town of about 36,000 inhabitants in the province of Agrigento and its territory covers about 9142 hectares. The origin of Canicattì is very ancient and legendary. The archaeological areas of "Vito Soldano" and "Casalotti" confirm this with the presence of Greek-Roman settlements. The first news of the town dates back to the 12th century.
The origin of the name Canicattì instead derives from another Arab toponym Handaq-attin literally "clay ditch" which, perhaps, indicated the muddy stream that crosses the city along the Castle hill.
The City passed in 1505 by marriage to the Bonannos who held the Barony until 1819. During the 17th century the Princes James I and, later, James II, favored the growth of the City with the establishment of free trade fairs and the foundation of convents and monasteries.
In the 1970s the intensive production and marketing of Uva Italia led to an economic and commercial growth of the city which lasted for about thirty years.
Canicattì has a religious monumental heritage of a certain historical and artistic interest and also some noble palaces.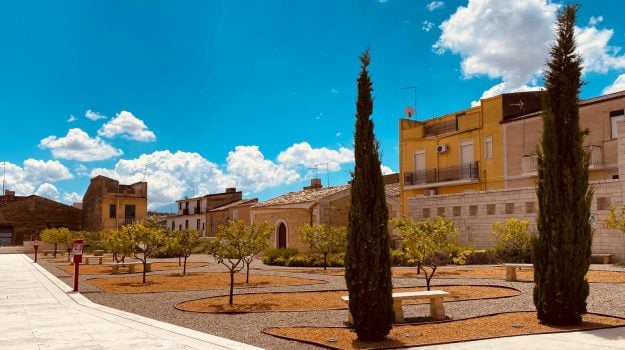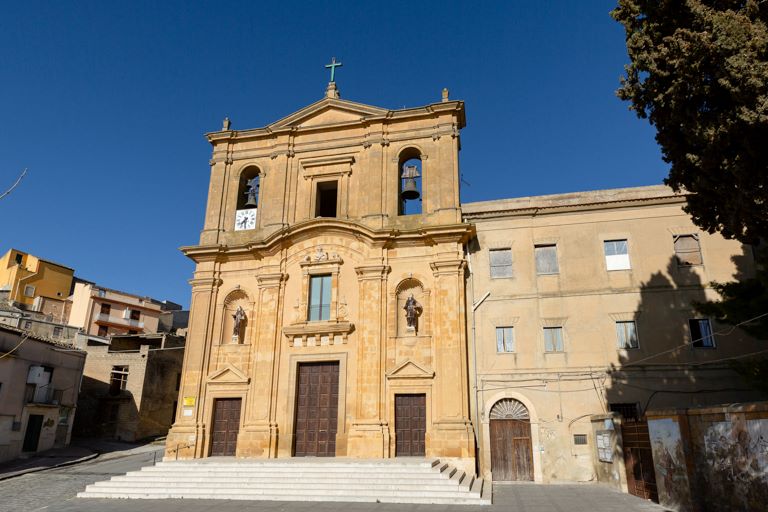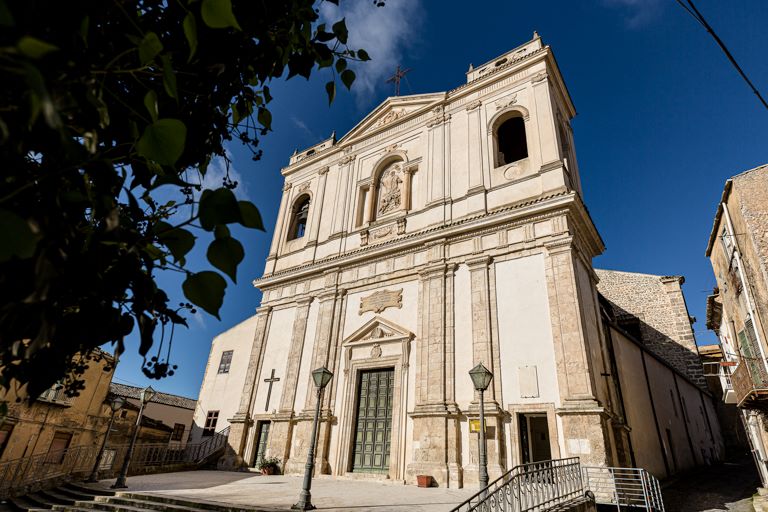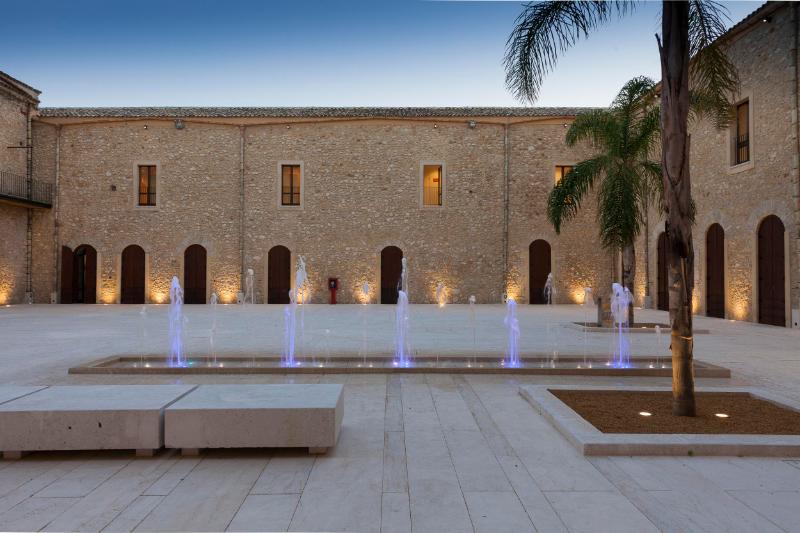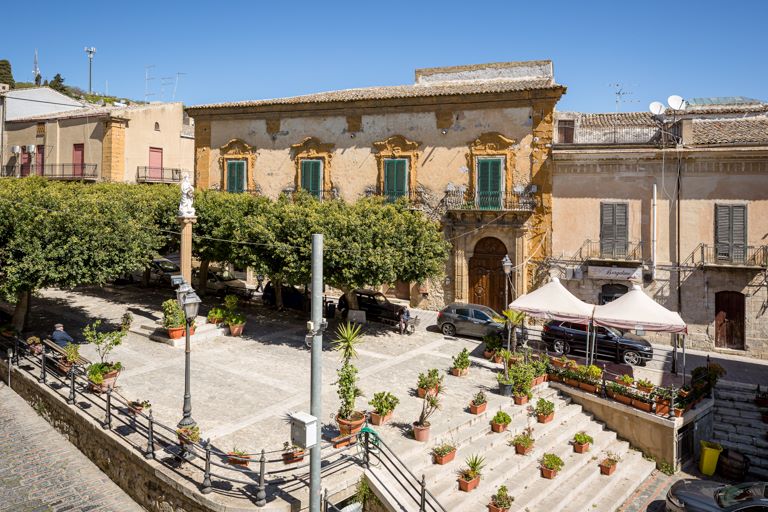 Food
CROCCANTINI DI MANDORLE
Croccantini are a typical multi-layered almond cake. They can be consumed both as an aperitif with sweet liqueurs and at the end of a meal. Baked in the oven and then garnished with tempting pistachio grains. The goodness of the croccantini depends on the quality of the raw materials, selected almonds and local pistachios, but above all it relies on the crumbly consistency determined by cutting the almonds into very thin flakes.
PASTE RICCE
"Agrigentine almond" flour, white granulated sugar, whole fresh eggs, grated lemon peel and herbs are mixed cold and passed through a tool which allows the formation of grooves and, therefore, classic curls. The length of the biscuits is about 8 cm, the diameter of 3 cm and the weight of about 35 grams. They are preserved naturally maintaining their freshness and fragrance for a few weeks (they can be frozen for several months).
CANNILERA
Typical Easter dessert, to which eggs recall, a symbol of rebirth associated precisely with the theme of the Resurrection of Christ.
Vittoria