profile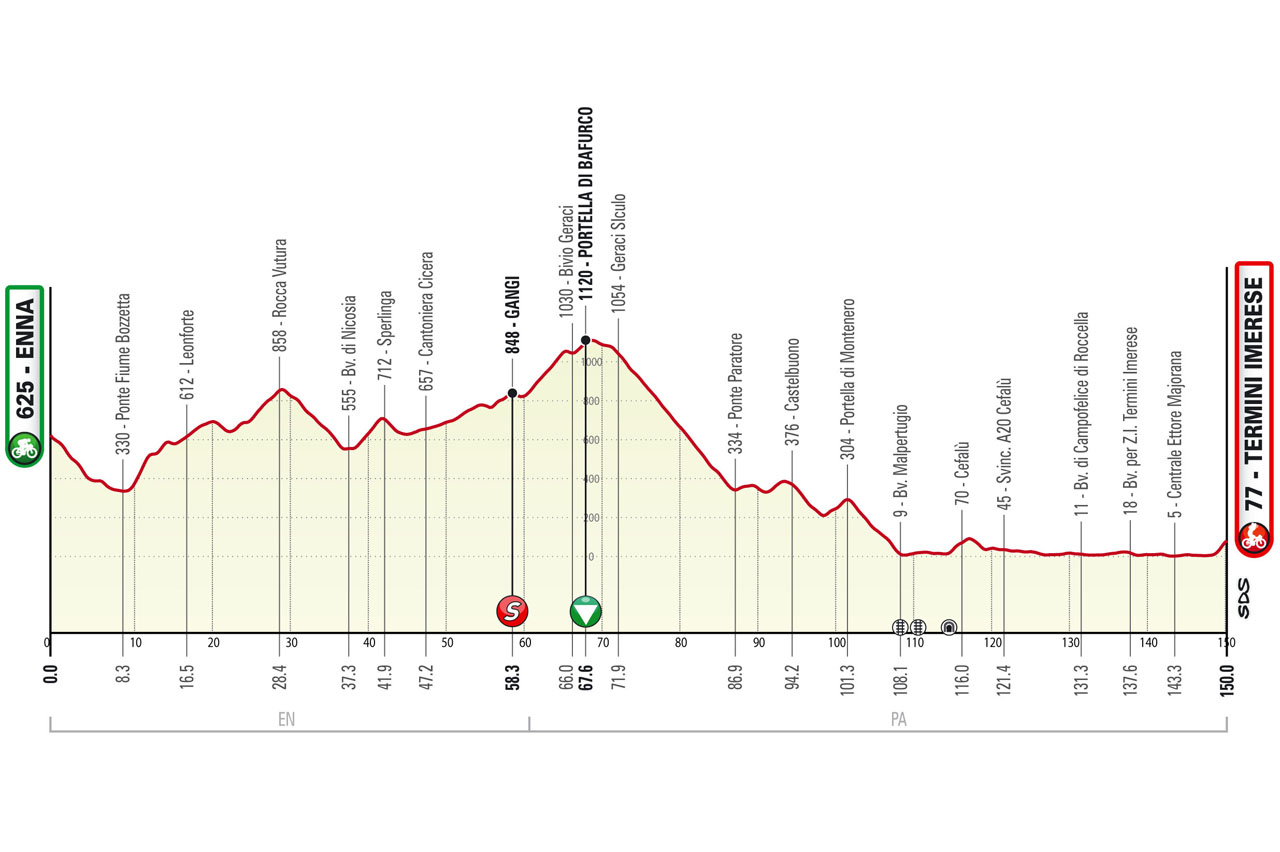 map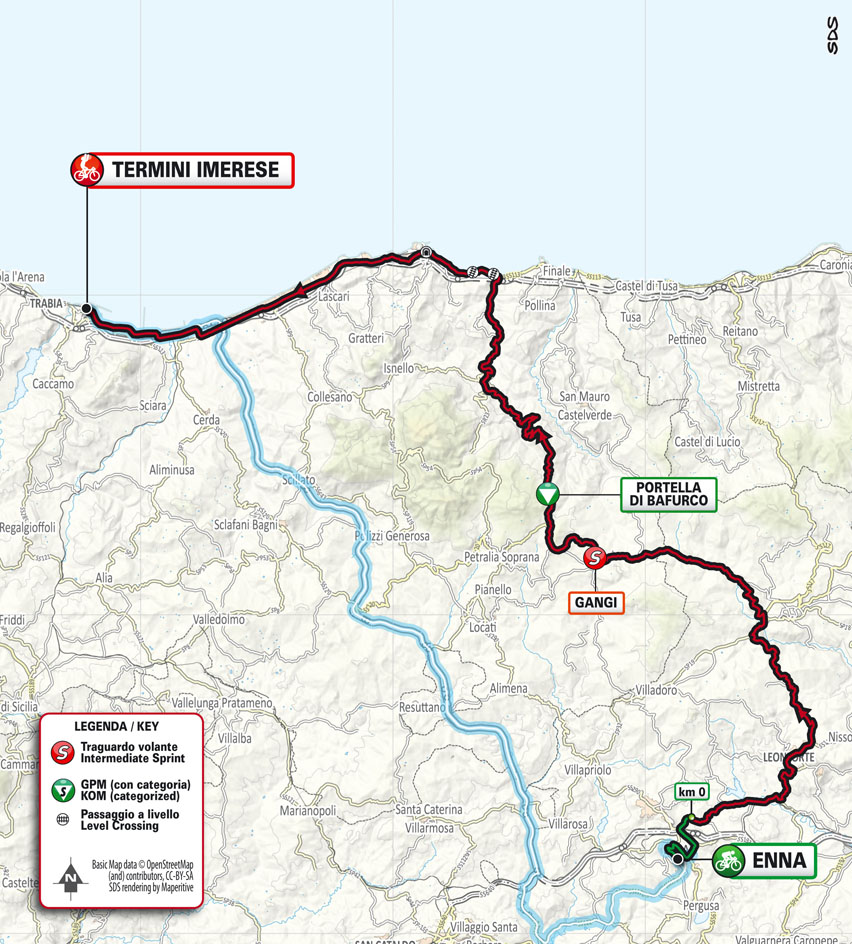 technical info
This medium mountain stage tackles a series of climbs with moderate gradients, but over 15 km in length. The route takes in climbs to Rocca Vutura, Sperlinga (4 km) and Portella di Bafurco (along the southern slope), and then descends for nearly 40 km (with short counter-sloping stretches), reaching the coastal road that leads all the way to the finish. The roads across inland Sicily are wavy and curving, yet always moderately wide and well surfaced.

Final kilometres
The final kilometres are flat until the last km. Three 90‑degree bends before a railway underpass lead into the short closing climb. Past the ‑1 km marker, the road ascends at around 6%, and takes in 5 successive hairpins leading all the way to the finish (8 m wide) on the Piazza Del Duomo.
start / finish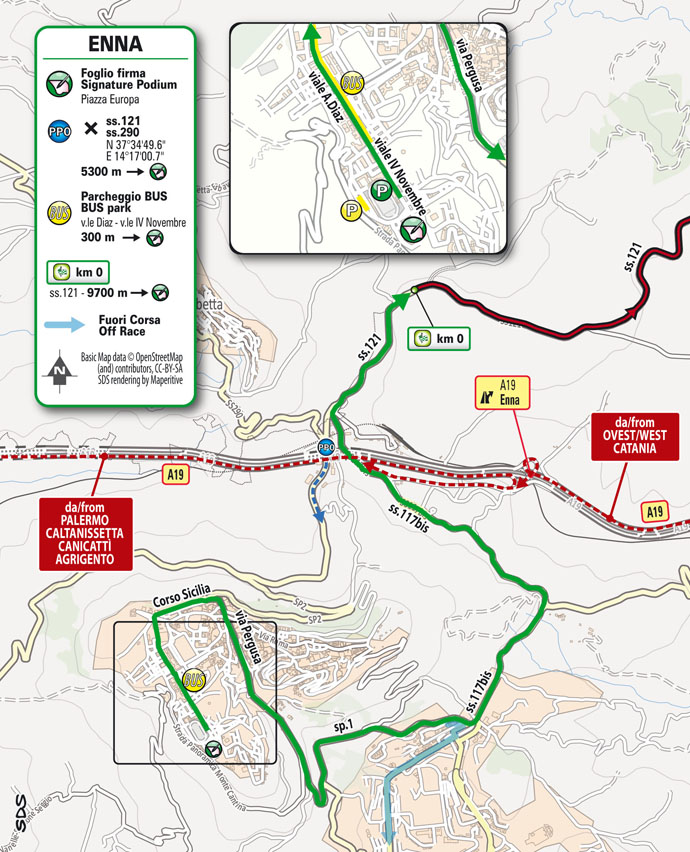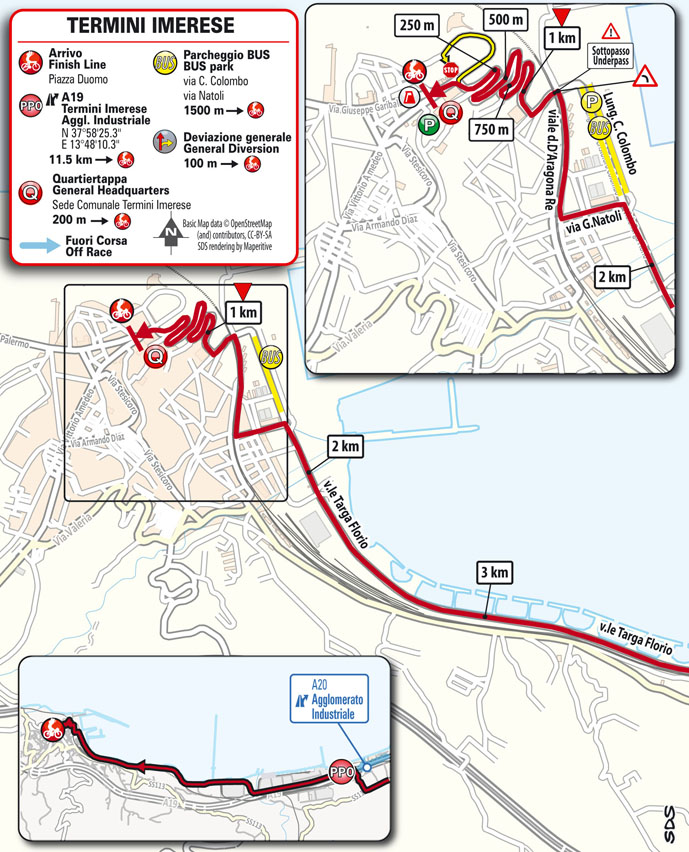 final kilometres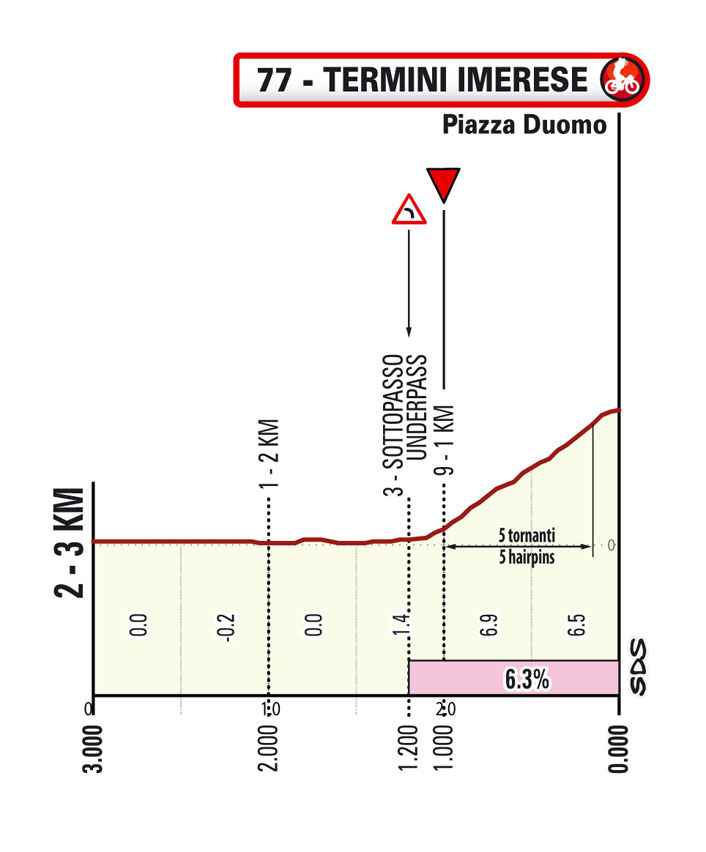 itinerary timetable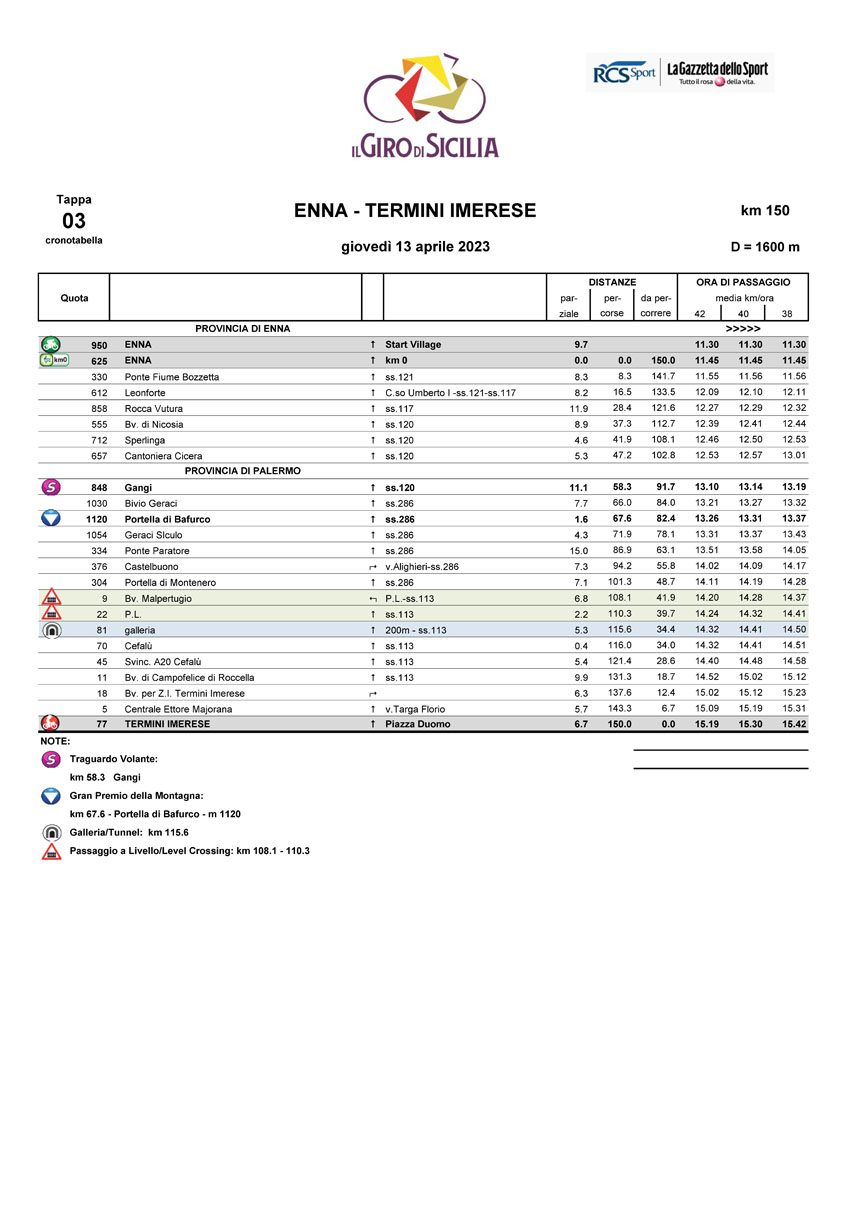 tourist info
Enna
Overview
Enna has the highest elevation of any provincial capital in Europe, capable of enchanting you from any point in the city thanks to the beauty of the nature that surrounds it. Perched on a hill of Monte Erei, in the beautiful Sicilian hinterland, it is the only provincial capital not to be bathed by the sea. Due to its position right in the center of Sicily, it was defined by Callimachus as the omphalos (navel) of the island. Enna boasts a rich heritage made up of artistic, architectural beauties and amazing landscapes that make it a destination not to be missed.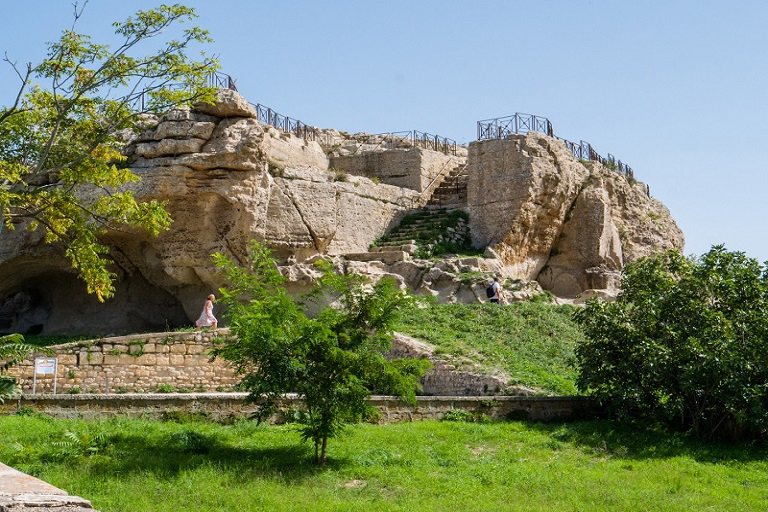 Food
Between the sacred and the profane, we cannot but mention gastronomic tradition. On Easter Sunday, abbuttunatu lamb and stigliole are a must. And on Easter Monday, everyone goes to the countryside for a meat barbecue, accompanied by a selection of fried food with fresh broad beans and local wild herbs, such as fennel and mazzareddi, and delicious artichokes cooked in ashes. To finish off the meal, sweet fried ricotta ravioli.
Also here is a list of PGI and PDO products typical of Enna region, guaranteed for excellence and typicality – you absolutely must try them!!! The Piacentinu Ennese, Provola and Supprissata di Nicosia, Vastedda cu' Sammucu di Troina, Mostarda di Ficodindia di Gagliano, the Cassatelle di Agira, the Tortone di Sperlinga, the Buccellati Ennesi, the Lenticchia Nera, the Pesca Settembrina di Leonforte, the Zafferano Ennese, the Olio delle colline Ennesi, the Pagnotta del Dittaino, la Mandorla Vinciatutti.
Termini Imerese
Touristic information
Termini Imerese, one of the primary centres of the metropolitan city of Palermo, is a major rail and maritime hub, as well as a place of great cultural interest. Its territory contains the ruins of the ancient Greek colony of Himera.